Stop ethnic hostility, take back refugees: Mizoram told
By IANS
Thursday, November 19, 2009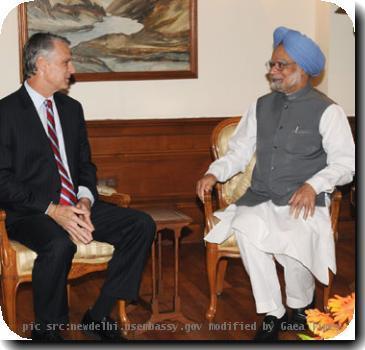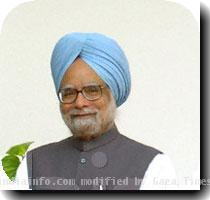 AGARTALA/AIZAWL - The central and Tripura governments have asked Mizoram to resolve the long-standing deadlock on the repatriation of 35,000 Reang refugees to the state, Tripura Chief Minister Manik Sarkar said Thursday.
The Reang tribal refugees, locally called Bru, have also sought Prime Minister Manmohan Singh's intervention to solve the 12-year-old ethnic crisis in Mizoram, bordering Myanmar and Bangladesh.
"Home Minister P.Chidambaram told me that he talked to Mizoram Chief Minister Lalthanhawla to break the impasse over the ethnic troubles," Sarkar told media persons here.
The tribal refugees' repatriation from Tripura to Mizoram has further turned complicated with violent mobs in the western Mizoram burning down around 490 houses of Reang tribals following the gunning down of a Mizo youth last Friday.
Following the arson and subsequent ethnic trouble, around 5,000 displaced Reang tribals have taken shelter in adjacent southern Assam and in northern Tripura. Most of the displaced men, women and children are still living either in the jungle or under the open sky.
Over 35,000 Reang tribal refugees have been living in six north Tripura camps since 1997 after they fled Mizoram following ethnic clashes with the majority Mizos after the killing of a Mizo forest official.
The tribal refugees Thursday, in a letter to the prime minister, demanded his urgent intervention to resolve the stalemate over their repatriation and recent ethnic troubles.
"While tri-partite talks were on with the Mizoram government and with the active participation of the union home ministry, on the pretext of a murder of a Mizo youth, a section of Mizos indiscriminately attacked the Reang tribals, burnt down their houses in western part of the state," said the letter written by Elvis Chorkhy, the president of the Mizoram Bru Displaced People's Forum (MBDPF), an orgaisation of the Reang tribal refugees.
The MBDPF also demanded immediate deployment of central Para Military Force (CPMF) in the Reang tribal dominated districts - Mamit and Kolashib in western Mizoram.
Meanwhile, the Mizoram government has announced a compensation of Rs.10,000 each for Reang families who fled to neighbouring states following the violence after the killing of the Mizo youth at Bungthuamn village in Mamit district.
A high level delegation led by assembly Speaker R.Romawia and Health and Family Welfare Minister Lalhingriano Sailo visited Mizo dominated villages in north Tripura and Reang tribal dominated areas in western Mizoram Wednesday and Thursday.
Similarly, a delegation of Tripura tribal leaders led by Tribal Autonomous District Council (TADC) chairman Santi Ranjan Reang had visited Jampui and Kanchanpur and spoke to the affected tribals.
Mizoram Home Minister R. Lalzirliana earlier told reporters in Aizawl that "shoot-at-sight" orders have been issued to bring the situation under control. He said 10 people have been arrested for the arson.
He said a large police contingent and senior police officials have been camping in the violence-hit areas.