Bihar Govt. can't take credit for abducted cops release: Lalu,Paswan
By ANI
Monday, September 6, 2010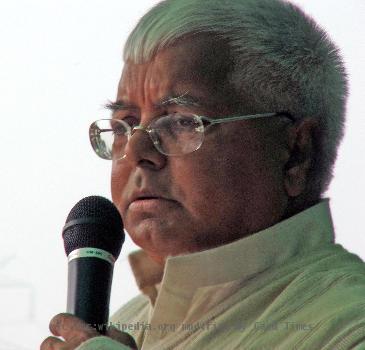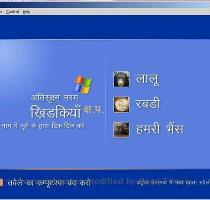 PATNA - Rashtriya Janata Dal (RJD) chief Lalu Prasad Yadav on Monday criticized the Nitish Kumar-led Government in Bihar, saying the policemen had been freed by the Maoists on humanitarian grounds and that the government cannot and should not take undue credit for it.
"The Maoists let off the policemen on humanitarian grounds, I don't know what the police and the state government did about it," said Yadav.
"We are heaving a sigh of relief after the release of the abducted cops," he added.
Lok Janashakti Party (LJP) chief Ramvilas Paswan also lashed out at the Bihar Government for failing to deal with the crisis effectively.
"The Bihar Government failed to tackle the hostage crisis, and the policemen, who were at the mercy of Maoists, had been let off on humanitarian grounds. Nitish Kumar and his government have been an abject failure in tackling the hostage crisis. They cannot take credit for the release of the policemen," said Paswan.
"Had the state government taken steps from the day one, the Maoists would not have killed Lucas Tete. The state government called an all-party meeting only under intense pressure from us. And, the result is visible today," he added.
Paswan further said he would himself meet the families of the abducted cops.
Bihar Chief Minister Nitish Kumar has expressed relief over the release of three abducted cops, and urged the Maoists to abjure violence and come forward for talks.
"We are relieved at the release of three police officials. The Maoists must leave the path of violence and come forward for talks. Taking hostages not the right way. I appeal to them to join the mainstream," said Kumar.
"We were firm for unconditional talks. We regret that Maoists rejected our offer for talks. We regret the death of Lucas Tete. The released cops are taken to their families," he added, while expressing grief over Tete's death.
Kumar further said this incident has shown the unity of the people of Bihar.
"Public pressure helped to end this crisis. The pressure built by both the public and the police worked. We feel that our appeal after all-party meet helped. We did everything possible to release the abducted cops," said Kumar.
Earlier, the Maoists released the three abducted Bihar policemen in Lakhisarai District, bringing an end to the nine-day-old hostage crisis.
The three policemen —- Abhay Prasad Yadav, Rupesh Kumar Sinha and Ehshan Khan, were freed by the Maoists on the border of Kajra-Chanan forests, about 165 kilometers from Patna.
The four policemen were taken hostage on August 29 during an encounter with Naxals in Lakhisarai. he Naxals killed one of the policemen, Hawaldar Lukas Tete, after the first deadline ended and his body was found in on Friday morning in the jungles of Lakhisarai district.
In a note that they left on his body, the Naxals threatened to do away with the three remaining hostages if eight of their comrades are not released from jail.
The encounter began on Sunday evening when over 150 armed Maoists attacked search teams of the Bihar police combing the area following intelligence reports of the presence of the Maoists in the forest area. (ANI)