India assures Lanka's displaced Tamils of help in resettlement
By IANS
Tuesday, August 31, 2010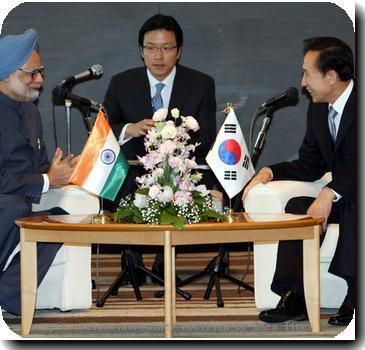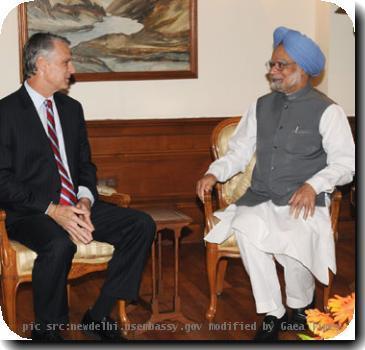 NEW DELHI/COLOMBO - Amid concerns in India about the plight of war-displaced Tamils in Sri Lanka, Foreign Secretary Nirupama Rao Tuesday visited their camps in northern and eastern Sri Lanka and assured them of New Delhi's commitment to accelerating the process of their resettlement.
Rao, who arrived in Colombo Monday night on a four-day visit, visited the internally displaced people (IDPs) in Vavuniya, Kilinochchi and Jaffna. "We are prepared to assist to the best of our capacity and do whatever we can," Rao said in Vavuniya.
She was was accompanied by India's High Commissioner to Sri Lanka Ashok K. Kantha, governor of the Northern Province, Maj.Gen.(retd) G.A.Chandrasiri and senior India and Lankan officials.
Alluding to India's promise of building 50,000 houses for displaced Tamil civilians, Rao underlined that these houses will be built with local participation and will give a fillip to local employment, the external affairs ministry said.
Rao will visit camps in Mullaitivu and Trincomalee Wednesday before returning to Colombo for meetings with Sri Lankan officials. She will also call on President Mahinda Rajapaksa and Foreign Minister G.L. Peiris Thursday before flying home.
Maj. Gen. Kamal Gunaratne, the security forces commander of Wanni, briefed Rao on on the resettlement situation in the province. She went to Menik Farm to visit the homes of the displaced. Rao also met the Government Agent (GA) of Vavuniya, P.S.M. Charles, and discussed other possible areas where India could assist in the process of resettlement.
She flew to Mahilankulam near Omanthai, a site where the Horizon (ex-servicemen) Group of India is conducting demining operations in a heavily mined area that constituted the no-man's land between the former forward defence lines (FDLs) of the Sri Lankan Army and the Liberation Tigers of Tamil Eeelam (LTTE).
India is funding three Horizon demining teams, in addition to four teams from Sarvatra, another Indian demining group working in Sri Lanka.
Before leaving Vavuniya, Rao also distributed another consignment of Indian assistance consisting of agricultural toolkits, roofing sheets and cement bags among recently resettled IDPs, at the Agrarian Services Centre in Omanthai.
In Kilinochchi, she met local army and civil officials and interacted with the recently resettled families in the area. She distributed toolkits, cement bags and roofing sheets to them.
In Jaffna, Rao was accorded a warm public reception at the Jaffna Public Library. During her interaction in Jaffna, she "underlined that India stood with Sri Lanka in responding to the challenges posed by the task of resettlement and rehabilitation of the large number of IDPs resulting from the end of armed conflict in 2009," the ministry said.
She assured people of Jaffna, a former LTTE stronghold, that they would be assisted through signature projects such as the Jaffna Cultural Centre, Jaffna Teaching Hospital and the Duraiappah Stadium.
Rao's meeting with displaced Tamils came on a day when DMK, a key ally of India's ruling United Progressive Alliance, raised the issue of the plight of Indian fishermen, which are allegedly attacked by Sri Lankan Navy, in parliament.
The Manmohan Singh government has sent Rao to Sri Lanka to assure the UPA's ally in Tamil Nadu that it was doing all it can to accelerate the process of resettling Tamil civilians displaced by the war between the Sri Lankan forces and the LTTE that ended in May last year.
Manmohan Singh had announced Rs.500 crore aid for the relief and rehabilitation of the resettled population and pledged to build 50,000 houses for the displaced in the conflict-hit Northern Province.
Nearly 90 per cent of around 300,000 civilians displaced in the conflict have been resettled in the areas of their origin. Colombo is committed to completing the process of resettlement by the end of next month.