India building memorial for Bangladesh war heroes
By Sujit Chakraborty, IANS
Friday, August 20, 2010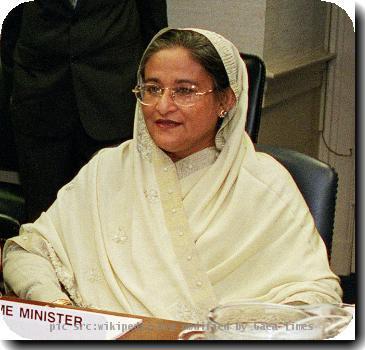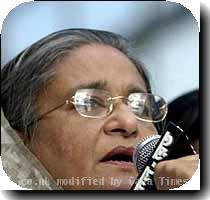 AGARTALA - India is building an ambitious edifice and a park in Tripura in memory of Indian soldiers and Bangladeshi freedom fighters who sacrificed their lives during the 1971 Bangladesh liberation war.
Bangladesh Foreign Minister Dipu Moni will lay the foundation stone of the memorial and the Mukti Joddha Park Sep 15, according to a Tripura minister.
"The proposed memorial and park would be built at Chottakhola in south Tripura, 130 km south of here, at a cost of Rs.2.3 crore," Tripura Commerce and Industry Minister Jitendra Chaudhury told IANS.
During the 1971 Bangladesh liberation war, a training camp of the Mukti Bahini of freedom fighters was set up in the bordering village where the remains of bunkers, trenches and graveyards can still be found. India had decisively defeated the Pakistan Army in the war - an event that led to the creation of Bangladesh.
The Mukti Joddha Park has been developed by the Tripura forest department in the area adjacent to the Trichna wildlife sanctuary.
A museum equipped with remains, arms and ammunition, war materials, rare photographs and war literature would also be set up in the area, which has already turned into a memorial-cum-ecological conservation zone.
"During Dipu Moni's visit, strategies to improve trade between Bangladesh and northeastern India and development of trade-related infrastructure along the border would be discussed," Chaudhury said.
A business delegation from Bangladesh is expected to accompany Moni. It will be her first visit to northeastern India.
"The Confederation of Indian Industry (CII), industrialists and traders of northeast India would organise a summit here Sep 14 in the presence of Moni. They will discuss the development of trade and investment in Bangladesh and eastern India," Chaudhury added.
The two countries last March signed a crucial agreement to allow Indian goods to be shipped to northeastern India through Bangladesh.
The Bangladesh foreign minister is also likely to lay the foundation stone of a bridge over the Feni river, which divides India and Bangladesh in southern Tripura.
As per the agreement signed during Bangladesh Prime Minister Sheikh Hasina's visit to Delhi this year, India would construct the bridge over the Feni river, 135 km south of here, to get access to the Chittagong port for carrying goods and heavy machineries for the land-locked northeastern region.
The Bangladesh government has agreed to allow India to use the Chittagong port, about 75 km from Tripura's southern border town Sabroom.
(Sujit Chakraborty can be contacted at sujit.c@ians.in)