Confirmation assured, GOP senators line up to criticize Supreme Court nominee before vote
By Julie Hirschfeld Davis, AP
Wednesday, August 4, 2010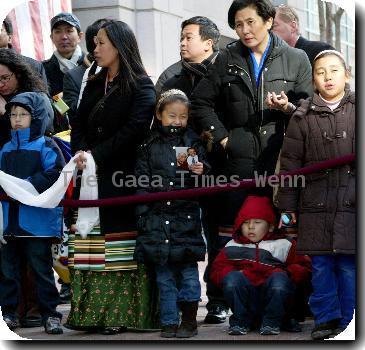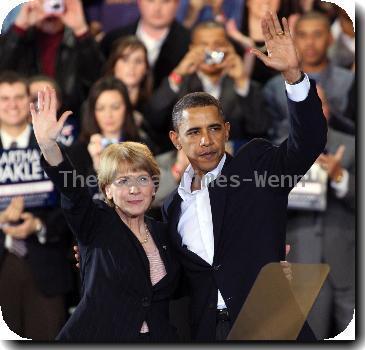 GOP presses concerns on Kagan on confirmation eve
WASHINGTON — Elena Kagan marched toward certain Senate confirmation Wednesday, winning enough declared supporters to become the fourth female justice ever to serve on the Supreme Court over increasingly grave Republican objections.
A parade of GOP senators took to the Senate floor to outline the case against Kagan even as it became clear that President Barack Obama's nominee had drawn a majority for confirmation. Republicans portrayed the 50-year-old solicitor general as a partisan figure who would be unable to prevent her liberal leanings from interfering with a justice's responsibility to rule impartially.
"Put simply, Ms. Kagan is a political activist, not a jurist," Sen. Richard Shelby, R-Ala., said. "Throughout her confirmation hearings, she failed to explain where her political philosophy ends and her judicial philosophy begins."
Democrats sang Kagan's praises, calling her a glass ceiling-shattering nominee who would bring a fresh perspective, strong legal mind, and flair for building consensus to the Supreme Court. She would be the third woman currently on the court.
The former Harvard Law School dean is not expected to alter the ideological balance on the court in succeeding retired Justice John Paul Stevens, regarded as a leader of the court's liberal wing.
Nearly all Democrats and the Senate's two Independents have said they will support her, and at least five Republicans are crossing party lines to join them.
Sen. Susan Collins, R-Maine, said the Senate should put aside partisanship and politics when it comes to judicial nominations. Kagan "appears to understand and embrace judicial restraint," she said, and has "the intellect, experience, temperament, integrity and philosophy" to be a good justice.
Still, politics was playing a role in the debate just months before midterm congressional elections. Republicans and interest groups allied with them sought to pressure Democrats from conservative states to buck Obama and vote "no" on Kagan.
Just one — Sen. Ben Nelson of Nebraska — has announced plans to oppose her.
Another centrist Democrat facing a steep re-election challenge this fall, Arkansas Sen. Blanche Lincoln, fell in line behind Kagan. Her office and that of Arkansas' other Democratic Sen. Mark Pryor announced they would both vote "yes."
That gave Kagan the assurance of enough supporters to win confirmation.
Republicans painted Kagan as an anti-gun and pro-abortion, pointing to her work as a Clinton administration aide to enact gun control measures and narrow a proposed ban on a procedure opponents call partial-birth abortion.
GOP senators also continued to criticize Kagan harshly for her decision to bar military recruiters from the Harvard Law School career services office because of the prohibition against openly gay soldiers. Kagan, who called the "don't ask, don't tell" policy abhorrent, has said she was merely complying with the university's nondiscrimination policy.
But Republicans charged she was punishing the military during wartime. They also said her decision as solicitor general not to pursue a legal challenge to "don't ask, don't tell" showed that she allowed her personal stance against the law to interfere with her duties as the government's top lawyer.
Kagan told senators last month at her confirmation hearings that she had made a strategic decision to wait before making such an appeal.
Filed under:
Government
Tags:
Barack Obama
,
Gun Politics
,
Judicial Appointments And Nominations
,
Legislature Hearings
,
Military Affairs
,
National Courts
,
North America
,
Political Issues
,
Political Organizations
,
Political Parties
,
United States
,
Washington