Serious about normalising India ties, want talks, says Pakistan
By IANS
Saturday, July 17, 2010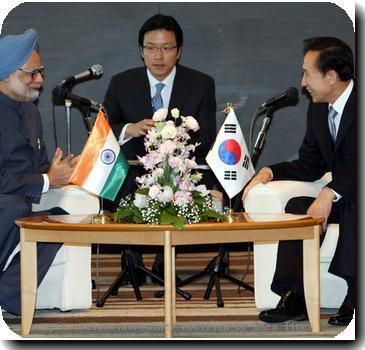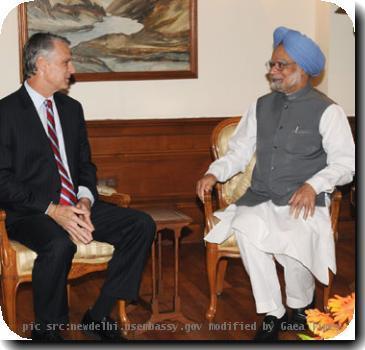 ISLAMABAD/LAHORE - After a bitter verbal duel with India for two days, Pakistan Saturday struck a conciliatory note, saying it is serious about normalisation of bilateral ties and continuation of the dialogue.
"Pakistan wants the continuation of dialogue with India. Prime Minister Manmohan Singh has assured me that all issues will be discussed," Prime Minister Yousaf Raza Gilani said while describing his Indian counterpart as an "honourable man".
"We want talks, they (India) too want talks. When talks are held, we will discuss all issues. At this stage, I cannot say anything in the air," he said on the sidelines of a function in Lahore.
Gilani added that Manmohan Singh had assured him that all issues between the two countries would be discussed. He was referring to the meeting between the two in Thimphu on the sidelines of the SAARC summit in April.
The two leaders had directed their foreign secretaries and foreign ministers to meet and work out the modalities of restoring trust between the two countries.
The talks between Pakistan's Foreign Minister Shah Mahmood Qureshi and his Indian counterpart S.M. Krishna Thursday ended in a deadlock over Pakistan raking up human rights violations in Jammu and Kashmir and India's insistence that Pakistan give a timeframe for completing trial of the 26/11 terrorists.
In Islamabad, Qureshi, who has been widely criticised in India for his strident rhetorical posturing and personalised comments on Krishna, stressed that Pakistan is "very serious" about normalising bilateral ties and that the decision to continue talks is a "good augury".
"We are very serious about normalising our relations with India. I met with my Indian counterpart in Islamabad just day before yesterday. We agreed to embark on a sustained dialogue process. The decision to continue the talks is a good augury," said Qureshi.
Stressing that normal relation between Pakistan and India will have far-reaching salutary effects for South Asia and beyond, he said, "Pakistan will do its utmost to make this happen".
"For too long, Pakistan and India have been entangled in a relationship of conflict. It is high time our two countries engage, with full sincerity of purpose, to resolve all bilateral disputes and make a new beginning of normal relations anchored in sovereign equality and mutual interest," Qureshi said in his opening remarks at a meeting of officials of the Friends of Democratic Pakistan (FODP) forum.
At a press conference in Islamabad, Qureshi Friday took potshots at Krishna and launched a broadside against what he called India's "selective focus on terror". He even said the "Indian foreign minister received foreign policy directions from New Delhi repeatedly during our meeting".