Sestak jumps on Specter's past vote against Supreme Court nominee Kagan in Pa. Senate primary
By Andrew Miga, AP
Monday, May 10, 2010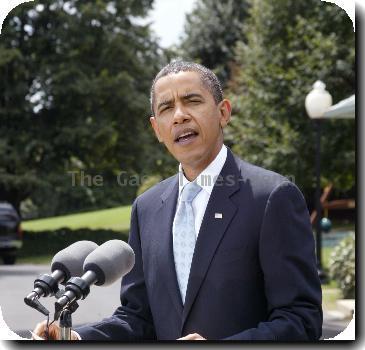 Sestak seizes on Specter's past vote against Kagan
WASHINGTON — Rep. Joe Sestak seized on Sen. Arlen Specter's vote last year against Elena Kagan, President Barack Obama's newest pick for the Supreme Court, as the challenger seeks to win over undecided and liberal Democrats in the Pennsylvania primary.
Specter, then a Republican, voted against Kagan's nomination as solicitor general in March 2009. In a statement on Monday, Sestak said he expects Specter "may backtrack from his earlier vote on Ms. Kagan this week in order to help himself in the upcoming primary election, but the people of Pennsylvania have no way of knowing where he will stand after May 18."
Specter responded that he would take a fresh approach in considering Kagan's nomination to the high court. He praised the first woman Harvard Law School dean as a pioneer.
"I have an open mind about her nomination and hope she will address important questions related to her position on matters such as executive power, warrantless wiretapping, a woman's right to choose, voting rights and congressional power," said Specter, a member of the Judiciary Committee.
Before switching parties last April, Specter voted against Kagan's nomination. At the time he complained about the response he got to questions during confirmation hearings, in written questions to Kagan and during her courtesy visit with him.
"I have gone to really great lengths to find out about Dean Kagan's approach to the law and approach to the job of solicitor general and get some of her ideas on the law because she is in a critical public policy making position. After the long process I have described, I still don't know much about Dean Kagan."
Hours after Obama announced Kagan's selection Monday to replace retiring Justice John Paul Stevens, Specter praised her exemplary academic and professional credentials.
"I voted against her for solicitor general because she wouldn't answer basic questions about her standards for handling that job," Specter said. "It is a distinctly different position than that of a Supreme Court Justice."
Undecided voters are a big enough slice of registered Democrats and many pollsters say they could tilt the race in Sestak's favor — but only if enough of them actually vote on May 18. Undecided voters who show up at the polls are more likely to support Sestak, pollsters say.
Highlighting Specter's vote against Kagan also could improve Sestak's standing with the party's progressive and liberal voters.
Massachusetts Sen. John Kerry on Monday endorsed Specter as the incumbent tries to fend off criticism that he used "Swiftboat"-style attacks.
The 2004 Democratic presidential nominee released a statement praising the five-term senator as a "fighter and a friend, and I am proud to vouch for his character." Kerry's press secretary, Whitney Smith, later said Kerry was endorsing Specter.
Specter raised questions about Sestak's Navy record and the retired Navy admiral accused his rival of a "Swift Boat"-style attack.
In 2004, Swiftboat Veterans for Truth made unsubstantiated claims about Kerry's Navy record during the Vietnam War.
Filed under:
Elections
,
Government
Tags:
Barack Obama
,
John Kerry
,
Judicial Appointments And Nominations
,
North America
,
Pennsylvania
,
Primary Elections
,
Solicitor general
,
United States
,
Veterans
,
Washington