Women's Reservation Bill: SP, RJD withdraw support to UPA Govt
By ANI
Monday, March 8, 2010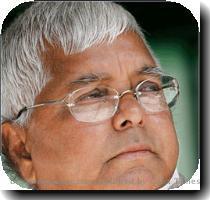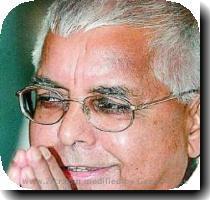 NEW DELHI - The Samajwadi Party (SP) and the Rashtriya Janata Dal (RJD) on Monday decided to withdraw support to the UPA Government over the Women's Reservation Bill.
Strongly opposing the Bill, SP chief Mulayam Singh Yadav and RJD Supremo Lalu Prasad Yadav announced their decision to withdraw support.
The Samajwadi Party has 22 MPs, while the RJD has four MPs in the ok Sabha
Earlier, both parties disrupted Question Hour in the Rajya Sabha over the non-implementation of the Mr. Justice Ranganath Misra Commission Report on minority welfare, leading to an adjournment of the House.
Soon after the Chairman of the Upper House, Mohammad Hamid Ansari read out a message on International Women's Day, SP and RJD members demanded a discussion on why the commission's report recommending reservation to minorities, was not being implemented.
Ansari said they could raise the issue during Zero Hour and pleaded with them to allow Question Hour to proceed.
SP and RJD members, however, continued to shout slogans seeking implementation of the report. They then moved towards the Well of the House forcing Ansari to adjourn the house. (ANI)