Ex-Houston Mayor Bill White beats 6 challengers, wins Democratic nomination for Texas governor
By Kelley Shannon, AP
Tuesday, March 2, 2010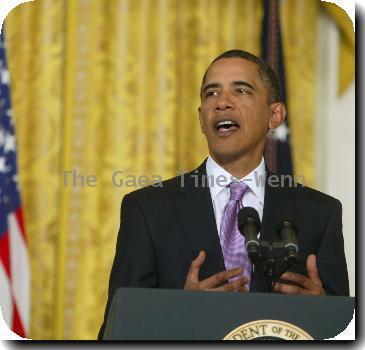 more images
Ex-Houston mayor wins Democratic gov. nomination
AUSTIN, Texas — Former Houston Mayor Bill White defeated six other candidates Tuesday to become the Democratic nominee for Texas governor, giving the party its best hope in years at winning the chief executive post.
White, a well-funded businessman who made a name for himself with his city's response to the Hurricane Katrina evacuation, will face the winner of the Republican primary in the November general election.
Gov. Rick Perry, Sen. Kay Bailey Hutchison and GOP activist Debra Medina are vying for the Republican nomination in a hard-hitting primary that largely overshadowed the Democratic race. Perry had an early lead early returns trickled in Tuesday.
White had nearly 76 percent of the vote with a handful of precincts reporting to defeat wealthy Houston hair-care magnate Farouk Shami and five other lesser-known candidates.
White said he didn't feel at a disadvantage with so much attention paid to the Republicans and spent the time listening to voters. He aired television ads introducing himself to a statewide audience and generally kept his campaign on a positive path.
Perry and Hutchison, meanwhile, frequently traded barbs. Perry pushed an anti-Washington theme, casting Hutchinson as part of a bid-spending crowd in the nation's capital. Hutchison accused Perry of becoming arrogant, allowing cronies to invade state government and ignoring looming state problems.
Republicans have held the governorship since George W. Bush took over in 1995 after defeating Democrat Ann Richards. Perry ascended to governor from lieutenant governor in December 2000, when Bush resigned to become president, and has held the office ever since.
Democrats have been looking for an avenue back into statewide power, and many see White as that chance with his money to spend on a big race and his power base in Houston, the state's largest city.
Businessman Tom Schieffer dropped out of the Democratic race for governor last fall and threw his support behind White, who switched from running for U.S. Senate.
Hutchison had said she would leave the Senate by the end of 2009 to concentrate on the governor's race, but she hasn't yet resigned. She said she had to stay and fight the Democrats' health care plan.
Filed under:
Elections
,
Government
Tags:
Austin
,
Barack Obama
,
Dallas
,
Holidays
,
Houston
,
North America
,
Occasions
,
Political Resignations
,
Primary Elections
,
Texas
,
United States