Malaysian Indian Congress to boost links with Congress Party
By ANI
Saturday, February 20, 2010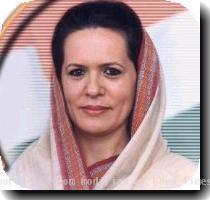 more images
KUALA LUMPUR - The Malaysian Indian Congress (MIC) is planning to form strategic alliances with political parties abroad, including India's ruling Congress Party, MIC Youth adviser S. Vell Paari said.
Vell Paari told the New Strait Times that he had held discussions with a key leader of the Congress Party and Member of Parliament, V. Narayanasamy, in Tamil Nadu recently.
He said Narayanasamy, a minister of state and an elected member of the Central Working Committee, the Congress Party's highest decision-making body, was excited with the proposal to have stronger links with the MIC.
"He (Narayanasamy) has asked that the MIC put the proposal in writing so that he could take it up with the Congress Party," Vell Paari said in a statement.
Vell Paari, who is also the son of MIC president S. Samy Vellu and chairman of the party's unity and community development committee, said he would seek the endorsement of MIC's central working committee before holding further discussions with other leaders of the Congress Party.
He said his proposal to the CWC would also include setting up of the party's representative office in Chennai and New Delhi.
He said he would also invite Rahul Gandhi, who is the son of Sonia Gandhi, the president of the Congress Party, to Malaysia soon in his capacity as the general secretary and the Youth leader of the Congress Party to address Indian youths.
Vell Paari said the MIC had close ties with the Congress Party before, especially at the beginning of the MIC's inception in 1946. (ANI)