Daniel Hernandez: Barack Obama's Hero
By Tias, Gaea News Network
Thursday, January 13, 2011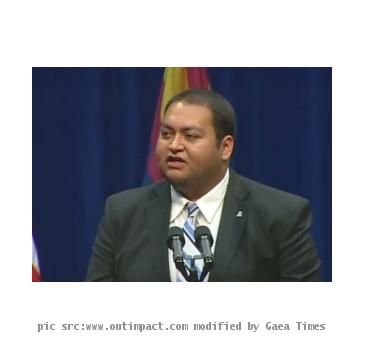 more images
TUCSON (GaeaTimes.com)- What could be the first reaction, when all of a sudden a mass shooting occurs? Well, it did not take time for Daniel Hernandez to think and then react. What he did was an instant reaction. He was this intern in the camp of Congresswoman Gabrielle Giffords who rushed to her rescue when the mass shooting took place. On Wednesday, a Tucson Memorial service took place in memory of the victims who lost their lives in the shooting. Daniel Hernandez was seated just beside him throughout the whole service. There, President Barack Obama and the others kept referring to her as a "hero". But he humbly declined the title.
Daniel Hernandez was asked to give a speech at the memorial service that took place on Saturday. It could be called one of his lifetime experiences when he received a standing ovation from all the people present there at the memorial service. In his speech, this 20-year-old man said that the title of a "hero" did not suit him. Daniel Hernandez provided on-the-spot first aid to the wounded Congresswoman Gabrielle Giffords at the time she was shot in the head. He tried to stop the loss of blood with his hands. Arizona Governor, Jan Brewer was in total awe of him, saying that it could possibly be Daniel Hernandez's instant actions that saved the life pf Gabrielle Giffords.
President Barack Obama said that even though Daniel Hernandez denied the fact, even then he was a "hero", since he went to the service of the lady at that very moment. In his speech Daniel Hernandez said that the real heroes are those people who devote their lives in others' service. he humbly declined the title given to him by the President. She stood awkwardly as the President showered praises on him.