Katia Zatuliveter Defended By Mike Hancock
By Madhusmita, Gaea News Network
Monday, December 6, 2010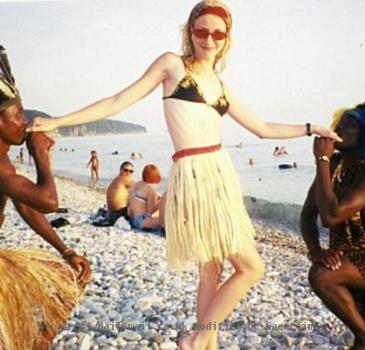 more images
LONDON (GaeaTimes.com)- After Anna Chapman, now its time for 25 year old blonde Katia Zatuliveter, British MP Mike Hancock's assistant to face charges of espionage and deportation. On Sunday she was arrested on suspicion of working for a foreign government. However, the British MP told a reputed media source that his assistant is not a spy and he hopes that she would be able to prove it soon. However, after the announcement of the news her colleagues, family and media came up with different reactions, like her father Andrei Zatuliveter said that she called him to say that she is appealing against the deportation order.
Katia Zatuliveter's father said that his daughter was in a state of shock as she was clueless why these things were happening in her life. Andrei Zatuliveter said that his daughter has been working in Britain and not "spying". Katia Zatuliveter's father said that his daughter does not have any links with KGB. A source close to Mike Hancock's office said that the he had the reputation of a womanizer and the 25 year old woman is working under him for more than two years. On condition of anonymity, the source said that Katia Zatuliveter would mostly be seen in very "short skirts" and high heels with Mike Hancock and they would often have lunch together.
Katia Zatuliveter will be deported because her presence is conducive to the national security. Mike Hancock told a reputed media source that the whole thing is in the hands of her lawyer and he would not comment much about it. He said that Katia Zatuliveter she was not doing any serious thing for him. In the end, Mike Hancock said that Katia Zatuliveter was ambitious and she had hopes to shine in her life.