POLITICAL INSIDER: McMahon says campaign not the time to talk Social Security details
By Philip Elliott, AP
Friday, September 17, 2010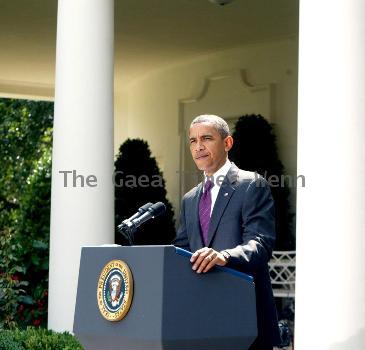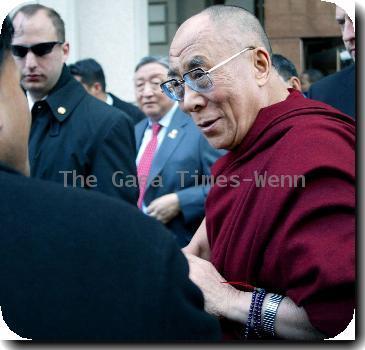 POLITICAL INSIDER: McMahon avoids Social Security
WEST HARTFORD, Conn. — Republican Senate candidate Linda McMahon is campaigning on a message that Washington must address the mounting debt and growing deficit. But she's refusing to talk specifics about entitlement programs such as Social Security or Medicare while seeking the seat Democratic Sen. Chris Dodd is vacating.
"We need to strengthen our entitlement programs. There's no question about that. That has to be done outside the political arena. We need to do that in the legislative arena," the former WWE executive said in an interview with The Associated Press. "We need to have bipartisan debate."
She said that any time spent talking about specifics quickly becomes a "political football" that opponents exploit, including her Democratic rival for the Senate seat, state Attorney General Richard Blumenthal.
EDITOR'S NOTE — An insider's view of this year's elections based on dispatches from around the nation.
"We have to keep the contracts and the promises we've made to our seniors and make sure we're good on those," McMahon said on the one-year anniversary of declaring her candidacy. "These programs are moving toward insolvency, so we've got to address them in the legislative arena."
When asked about President Barack Obama's bipartisan deficit commission, which is due to make nonbinding recommendations this year how to strengthen the nation's fiscal health, she said Washington shouldn't be required to implement their ideas.
"We've got some smart people looking at different issues," McMahon said. "I don't think you take anything at wholesale value. That's why I'm saying that you need have open debate and consideration for those really serious subjects that we have to deal with."
Obama urged Congress to create a stronger commission, whose recommendations would be binding, but lawmakers balked over fears they might be forced to cut Social Security or other entitlement programs. Instead, he appointed a group whose recommendations do not carry any requirements lawmakers act.
McMahon is turning to a Democratic president to back up her statement that now is not the time to raise taxes.
In a 1963 film clip, President John F. Kennedy looks into the camera and tells the nation that every dollar that isn't taxed helps create a job. McMahon, whose campaign is built on promises of tax cuts, released an ad Thursday with grainy clips and claims the good idea then remains a good idea now.
McMahon is narrowing the gap with Blumenthal. She has spent heavily on mail and television advertising, slicing into Blumenthal's popularity built over four decades in state politics.
Something stinks in Albany, and in about 200,000 mailboxes around New York.
A garbage-scented campaign mailing by Carl Paladino, the Republican candidate for New York governor, features the photos of seven Democrats, including six who have been investigated and two who have resigned in scandal within the last four years.
"Something STINKS in Albany," the mailer says.
Paladino spokesman Michael Caputo tells The Associated Press that the mailer is scented with a "landfill" odor.
He says the smell emanates from a material that will get worse the longer it is exposed, just like Albany.
The mailer doesn't name Andrew Cuomo, the attorney general and his Democratic opponent for governor. But Paladino has been trying to link Cuomo to the Democrats now in control of every statewide office and both chambers of the Legislature.
Proponents of public financing of elections plan to air ads featuring liberals and tea party supporters advocating for new legislation aimed at reducing the influence of big donations in politics.
The joint effort by Common Cause and Public Campaign, called the Campaign for Fair Elections, interviewed tea party backers at last month's Glenn Beck-initiated rally in Washington as well as liberal activists across the country to create a montage of voices with a common message.
The ads will air for a week on cable television in Washington starting Sunday with the cable news shows, said David Donnelly, the campaign manager for the coalition. Keeping the cable television audiences in mind, one ad will feature only tea party voices and will air on Fox News, another will feature only liberal voices and will air on MSNBC. The ad with mixed voices will appear on CNN.
The ads would come ahead of a scheduled House committee vote next week on the legislation. The Senate is not expected to act on the bill this year.
Under the legislation, eligible House candidates, would get money from the government if they raised a threshold amount from small donors. Advocates say the legislation could cost up to $850 million a year. It would be paid by a fee on federal government contracts and with revenue generated though the auction of unused broadcast spectrum.
Indiana Gov. Mitch Daniels says he has hosted about a dozen dinners with top Republican fundraisers and business and policy leaders but never pitched himself as a potential presidential candidate.
Daniels said the dinners at the governor's residence began last spring and have included people who want him to consider a 2012 White House run. Daniels has agreed to keep the door open but says he has made no plans to run.
"People said we want to talk to you about it and we want you to maybe reconsider, so I said, 'Come talk,'" Daniels told reporters on Wednesday. "That's all it has been and most of the conversations have been about the problems facing the country. That is what I want to hear from people about — what do they think is to be done?"
Daniels said the only reason he could think of for "this noise" about being a potential candidate is because people have noticed Indiana is doing a little better than most other places.
"I like important people, the kind of people who might one day bring a job or an investment to this state," he said. "I like that they want to come out here and have a look."
Daniels reiterated previous statements that he has tried to recruit four people to run for president. He has declined to say who they were.
"I just want to see it done well and I want to see this nation take a different course," he said. "If I can find some way to be constructive about it, I will."
Quick hits:
— Democratic Rep. Betsy Markey wouldn't agree to debate Republican Cory Gardner without two minor-party candidates on the stage, too, leading organizers to cancel the debate. The Coloradoan newspaper and KUSA-TV planned the Oct. 16 debate at Colorado State University in Fort Collins.
— The four Democratic rivals beaten by state Sen. Eric Schneiderman in this week's primary for New York attorney general are backing him against Republican Staten Island District Attorney Daniel Donovan. Standing with Schneiderman Thursday in Manhattan, Nassau County District Attorney Kathleen Rice and former Insurance Superintendent Eric Dinallo say they support him.
— Gubernatorial hopeful Rick Scott now has the backing of the National Rifle Association. Scott, who faces Democrat Alex Sink in November, says he's a "lifelong firearms enthusiast and hunter" and will work to protect Floridians' Second Amendment rights.
Associated Press writers Jim Kuhnhenn in Washington and Mike Smith in Indianapolis contributed to this report.
Filed under:
Elections
,
Government
Tags:
Albany
,
Barack Obama
,
Campaigns
,
Connecticut
,
District Of Columbia
,
New York
,
New York City
,
North America
,
Political Fundraising
,
Tv News
,
United States
,
West Hartford