Even as autobiography reignites controversy, Tony Blair to receive Liberty Medal in Philly
By Kathy Matheson, AP
Monday, September 13, 2010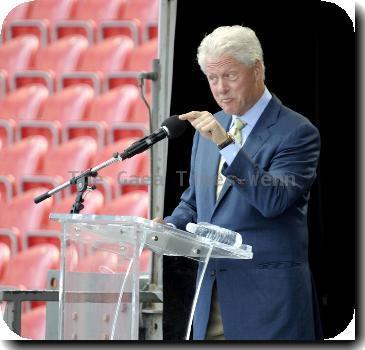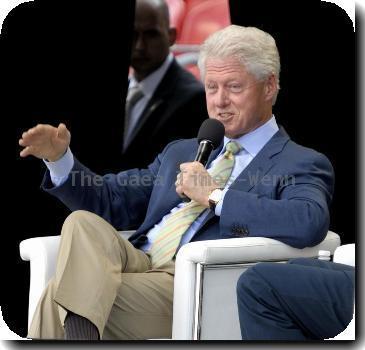 Blair, again controversial, to get Liberty Medal
PHILADELPHIA — Former British Prime Minister Tony Blair will receive the Liberty Medal on Monday for his global human rights work, even as his new autobiography has reignited debate over his political leadership.
The medal is given annually by the Philadelphia-based National Constitution Center to individuals or organizations whose actions strive to bring liberty to people worldwide.
Blair is being honored for his work with the Tony Blair Faith Foundation, which promotes religious tolerance; for his initiative to improve governance in Africa; and for advancing peace in Northern Ireland, among other efforts.
The award will be presented by former President Bill Clinton at an outdoor ceremony on Independence Mall.
The event comes amid a publicity tour for Blair's best-selling memoir, "A Journey," which was released Sept. 1. The autobiography re-energized British and Irish anti-war protesters, who continue to blast Blair for supporting the U.S. invasion of the Iraq; a hostile crowd threw shoes and eggs at him at a book-signing in Dublin this month, and he canceled a similar event in London for fear of disruption.
Constitution Center spokeswoman Ashley Berke said organizers were not aware of any planned protests in Philadelphia.
Clinton, the center's chairman, said in a statement that Blair "continues to demonstrate the same leadership, dedication and creativity in promoting economic opportunity in the Middle East and the resolution of conflicts rooted in religion around the world."
Blair, who led Britain from 1997 to 2007, said he shares the values embodied by the award.
"Freedom, liberty and justice are the values by which this medal is struck," Blair said in a statement. "Freedom, liberty and justice are the values which I try to apply to my work on governance in Africa and on preparing the Palestinians for statehood."
The medal, first given in 1989, comes with a $100,000 cash prize. Blair will donate the money to his faith foundation and African Governance Initiative.
Previous winners have included rock singer and human rights activist Bono, former South African President Nelson Mandela and former U.S. President Jimmy Carter. Six winners have subsequently received the Nobel Peace Prize.
The ceremony kicks off nearly a week of events leading to Constitution Day on Friday. The U.S. Constitution was adopted in Philadelphia on Sept. 17, 1787.
Online:
www.constitutioncenter.org
www.tonyblairfaithfoundation.org