Jefferson Thomas, 1 of the 1st black students to attend desegregated Ark. school, dies at 68
By Tom Parsons, AP
Monday, September 6, 2010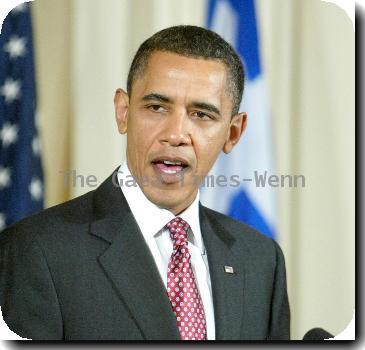 more images
Little Rock 9 member Jefferson Thomas dies in Ohio
LITTLE ROCK, Ark. — Jefferson Thomas was fast and athletic and often played pickup basketball with white students while growing up in Little Rock in the 1950s.
But when Thomas became one of nine black students to integrate Arkansas' largest high school, many of his basketball buddies weren't happy to see him in their classes.
The integration fight was a first real test of the federal government's resolve to enforce a 1954 Supreme Court order outlawing racial segregation in the nation's public schools. After Gov. Orval Faubus sent National Guard troops to block Thomas and eight other students from entering Central High, President Dwight Eisenhower ordered in the Army's 101st Airborne Division.
The pioneer in school desegregation died Sunday at an extended-care living facility in Columbus, Ohio, of pancreatic cancer at age 67, according to Carlotta Walls LaNier, who also enrolled at Central High School in 1957 and is president of the Little Rock Nine Foundation.
Each of the Little Rock Nine received Congressional Gold Medals shortly after the 40th anniversary of their enrollment. President Bill Clinton presented the medals in 1999 to Thomas, LaNier, Melba Patillo Beals, Minnijean Brown Trickey, Elizabeth Eckford, Ernest Green, Gloria Ray Karlmark, Terrence Roberts and Thelma Mothershed Wair.
Clinton issued a statement Monday, calling Thomas "a true hero, a fine public servant, and profoundly good man."
"Jefferson and I had a long visit when he came to my Presidential Center for the 50th anniversary in 2007, and I was struck again by his quiet dignity and kindness. America is a stronger, more diverse, and more tolerant nation because of the life he lived and the sacrifices he made," the former president said.
In 2008, then President-elect Barack Obama sent Thomas and other members of the Little Rock Nine special invitations to his inauguration as the nation's first black president. During his campaign, he had said the Little Rock Nine's courage in desegregating Central High helped make the opportunities in his life possible.
"Even at such a young age, he had the courage to risk his own safety, to defy a governor and a mob, and to walk proudly into that school even though it would have been far easier to give up and turn back," Obama said in a statement Monday. "Our nation owes Mr. Thomas a debt of gratitude for the stand he took half a century ago, and the leadership he showed in the decades since."
Thomas played a number of sports and was on the track team in junior high school. Beals said he was nicknamed "Roadrunner, because he was so fast. You could sometimes avoid danger by running fast."
She said by phone from her home in California that Thomas always seemed to bring a light moment to the crisis.
"He was funny, he had a most extraordinary sense of humor. He did sustain an enormous amount of damage and pain during the Little Rock crisis, but no matter what, he always had something refreshing and funny to say," she said. "It could be the most horrible day and he would say 'Yes, but how are you dressed and are you smiling?'"
Thomas also brought a bit of levity to the 2007 commemoration marking the 50th anniversary of the integration fight — letting the audience know how angry LaNier was with him when he stood up and cheered at a Central High Tigers pep rally.
Thomas thought the white students were carrying the school flag and yelling the school cheer. He said LaNier glared at him and later set him straight: It was the Confederate flag and the students were singing "Dixie."
Born in 1942, Thomas was the youngest of seven children.
After graduation, he served in the U.S. Army in Vietnam. He earned a bachelor's degree in business administration from Los Angeles State College and worked as an accounting clerk with the Department of Defense, retiring in 2004.
Arkansas Gov. Mike Beebe praised Thomas' lifetime of service.
"Arkansas and America have lost an unassuming hero whose role in the fight for equality and justice will never be forgotten," Beebe said.
Following the 2008 election, Thomas said in an interview that he supported Hillary Rodham Clinton in the Ohio primary and he also liked former Arkansas Gov. Mike Huckabee, who made a bid for the Republican nomination.
"It would have been a hard decision for me to make if Huckabee was running against Obama," Thomas added.
Still, he said, he was overjoyed with Obama's victory.
"This was really the nonviolent revolution," Thomas said. "We went and cast our ballots and the ballots were counted this time. I'm thinking now we've got to do something. I don't know what. But there are a lot of things Obama ran on, what he's saying he wants to do."
(This version CORRECTS the spelling of Minnijean Brown Trickey's name.)
Filed under:
Government
Tags:
African-americans
,
Arkansas
,
Barack Obama
,
Bill Clinton
,
High School Basketball
,
High School Sports
,
Little Rock
,
North America
,
Obituaries
,
Ohio
,
Race And Ethnicity
,
Sports
,
United States