3 South Korean Cabinet appointees including prime minister withdraw over ethics controversies
By Hyung-jin Kim, AP
Sunday, August 29, 2010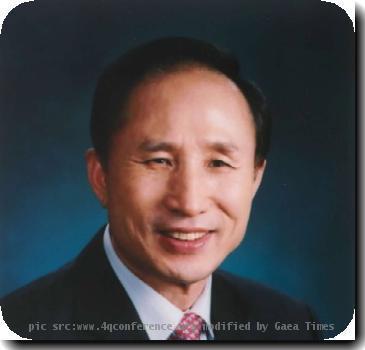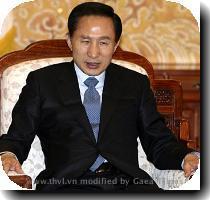 3 SKorea Cabinet appointees withdraw over ethics
SEOUL, South Korea — Three nominees for South Korean Cabinet positions, including prime minister, withdrew from consideration Sunday amid a growing controversy over ethical standards and alleged misconduct.
The withdrawals were a blow to President Lee Myung-bak halfway through his five-year term. Earlier this month, he nominated Kim Tae-ho, a former provincial governor, to be his new prime minister in an extensive Cabinet reshuffle aimed at restoring public support two months after his governing party suffered a surprising defeat in mayoral and gubernatorial elections.
Kim, 48, would have been South Korea's youngest prime minister in nearly 40 years. The post of prime minister is largely ceremonial with little decision-making power, but the person holding the position leads the country if the president becomes incapacitated.
At a confirmation hearing last week, lawmakers grilled Kim over his ties to a convicted businessman at the center of a high-profile bribery scandal. The opposition party accused Kim of lying about his links to the man, though the prosecution has cleared Kim of bribery charges.
Kim was also accused of having a government employee work as a housekeeper at his home and illegally taking bank loans to use as campaign funds while serving as governor of South Gyeongsang province.
Kim has denied the more serious charges, but acknowledged hiring the housekeeper.
"I really feel sorry for causing concerns to the people," Kim said Sunday in a nationally televised news conference. "I will withdraw from the post of prime minister designate so as not to pose further damage to President Lee's state affairs."
Critics say Lee had attempted to groom Kim to run against his political rival, Park Geun-hye, a former ruling party chairwoman, in the 2012 presidential election. By law, Lee is barred from seeking re-election.
Later Sunday, Lee's choices for culture minister and knowledge economy minister also offered to withdraw after similar allegations of malfeasance were raised. They too have denied most of the allegations.
Lee is expected to announce a new prime minister nominee by mid-October, Yonhap news agency reported, citing an unidentified presidential official.