BJP press for adjournment motion on price rise
By IANS
Tuesday, July 27, 2010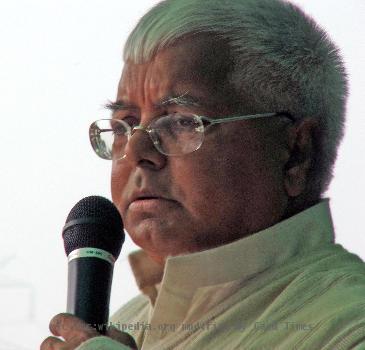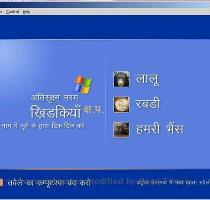 NEW DELHI - The Bharatiya Janata Party (BJP) Tuesday said it will again give notice Wednesday in both houses of parliament for an adjournment motion on the price rise under rules that entail voting.
"We will bring adjournment motion tomorrow. Nothing short of adjournment motion is acceptable," BJP deputy leader in the Lok Sabha Gopinath Munde told reporters here.
The government says it is ready for a discussion on the issue but not as an adjournment motion.
The motions will be moved under rule 56 in the Lok Sabha and under rule 168 in the Rajya Sabha that require voting. While the government has adequate numbers in the Lok Sabha to defeat the adjournment motion, the situation in the Rajya Sabha is tricky.
The government and its allies can count on 89 members and the opposition on 104 in the upper house. However, the swing votes of 51 members belonging to parties like the Samajwadi Party, the Rashtriya Janata Dal and the Bahujan Samaj Party, as also smaller parties and independent and nominated members, could make a difference.
The three parties have, in the past, sided with the government but given the general anger over the issue within and outside parliament, they could well decide to vote with the opposition to ensure the adjournment motion passes.
Since the voting is not on a money bill, the government would not have to resign if the adjournment passes. It would, however, be a huge embarassment for the government.
Asked whether the BJP had held talks with the Left parties, Munde said the opposition party leaders held "floor level discussions" on the issue and the entire opposition is united over the issue.
"All oppostion parties are together. We are confident," he added.
"A voting on adjournment motion would reveal who is with the common man and who is not," Munde said when asked if Samajwadi Party leader Mulayam Singh Yadav and Rashtriya Janata Dal leader Lalu Prasad Yadav would vote against the government if voting takes place.
The two Yadavs, who had pressed for a cut motion demanding a roll-back of the fuel price hike during budget session of parliament, had staged a walk out when it was put to vote.
Munde said the parliamentary party meeting of the BJP had decided to seek a discussion on issues like the Bhopal gas tragedy, misuse of Central Bureau of Investigation (CBI), the law and order situation in Delhi, train accidents and Maoist violence.