Mamata rally puts Congress-Trinamool in poll mode
By IANS
Wednesday, July 21, 2010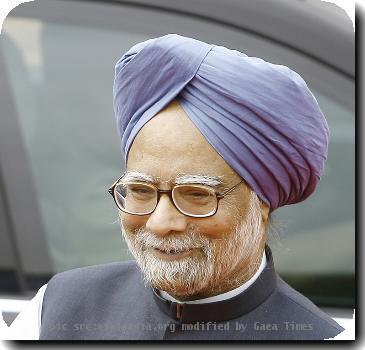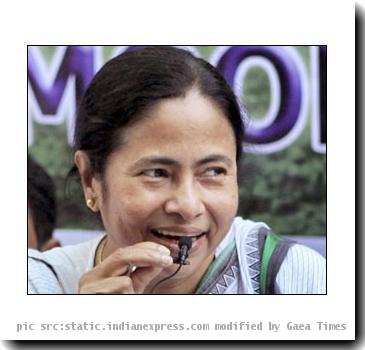 KOLKATA - On a high after a series of electoral successes, West Bengal's main opposition Trinamool Congress chief and Railway Minister Mamata Banerjee Wednesday held a mammoth rally in the heart of the city, virtually throwing a challenge to the ruling communists ahead of next year's state assembly polls.
Leaving behind the discord between the two parties over the failed seat sharing bid in the civic elections, Trinamool Congress and Congress leaders shared the dais at the rally and called for consolidating their alliance to oust the Communist Party of India- Marxist (CPI-M)-led Left Front from power.
Banerjee claimed two million people had attended the rally, held to commemorate the death of 13 Youth Congress workers in police firing on this day in 1993.
More conservative estimates put the attendance at half a million as large parts of the city virtually came to a standstill and traffic moved at a snail's pace with the crowd spilling over to nearby arterial streets like Jawahar Lal Nehru Road.
Congress general secretary in-charge of Bengal Keshava Rao and state Congress chief Manas Bhuniya described Banerjee as the future chief minister.
Praising Banerjee, Rao called her "Mother of the poor and distressed people".
Bhuniya read out a letter from union Finance Minister and senior Congress leader Pranab Mukherjee to Banerjee apologising for his inability to attend the event due to a meeting with Prime Minister Manmohan Singh. He also wished the programme a "grand success".
Banerjee also spoke in favour of the alliance. "I hope the Congress-Trinamool alliance will continue if we show respect for each other. We need the alliance," she said.
Referring to the civic polls, she said her party had contested it alone.
"I don't want to blame the Congress chief in Delhi or others for this. For a successful alliance, one must show respect to ma mati manush (mother, land and people - her slogan). This has to be kept in mind," she said.
"People are watching us, the fight is not over yet," Banerjee said, as she criticised the Left Front for corruption, underdevelopment and for hoodwinking the toiling masses.
Banerjee also announced a slew of agitations across the state.
On Aug 1, Trinamool workers will lay siege on the Block Development Offices (BDOs) in the districts and police stations in the city between 3 p.m. and 5 p.m., she said.
They will protest against the escalating prices of essentials, corruption of the Left leaders and demanding supply of electricity to every corner of the state, she said.
A public rally will be organised Aug 9 at Lalgarh protesting against CPI-M-sponsored alleged atrocities on innocent tribals in the guise of the joint security operation conducted by central paramilitary troopers and state armed forces.
"From Aug 9 Lalgarh rally we will start 'CPI-M quit from Bengal' movement," said Banerjee.
"From Sep 1, I will move around the Junglemahal (tribal belt covering some parts of West Midnapore, Purulia and Bankura districts)," she said.
Banerjee also urged party workers to launch a mass contact programme across the state from Sep 5. "They will move across disturbed areas like Mangolkot, Nanoor, Salboni. Goaltore, Garbeta, Jhargram, Raipur, Khatra, Domjur, Sasan and Bhangar."
"Our movement will culminate in Darjeeling in north Bengal to evict CPI-M from the hills," she said.
Banerjee utilised the opportunity to read out what can be called the Trinamool Congress manifesto of governance if it was voted to power in next year's assembly polls.
She promised to work for improving the lot of peasants and agricultural workers by conducting scientific research and ensure electricity in every village.
"We will have a flood of industries which will co-exist with agriculture," she said.
Banerjee also appealed to senior police officers and bureaucrats to work impartially.
"I seek help from the government employees. Don't let the CPI-M do any illegal work, which they will try to ruin the state before they go," she said.
"You don't have to work for us. And Trinamool Congress will not be vindictive. We will love you all if you work impartially," she said.