SKorean prosecutors raid prime minister's office over alleged illegal surveillance
By Kwang-tae Kim, AP
Friday, July 9, 2010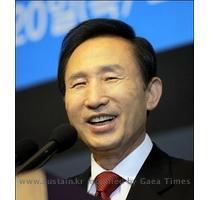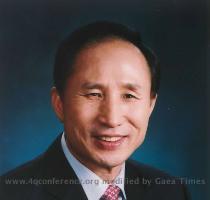 Prosecutors raid SKorea prime minister's office
SEOUL, South Korea — South Korean prosecutors raided the prime minister's office Friday over allegations that its ethics officials illegally investigated a businessman two years ago over the posting of an Internet video critical of the president.
Prosecution officials confiscated computer servers and documents from four ethics officials, an official in the prime minister's office said.
He said the officials are suspected of conducting surveillance of the former head of a small South Korean financial company who reportedly posted the video.
The official requested anonymity, citing the issue's sensitivity. Prosecutors could not be reached for comment, and President Lee Myung-bak's office said it had no comment.
Ethics officials in the prime minister's office are tasked with investigating public servants suspected of wrongdoing or corruption. It is illegal for them to investigate ordinary citizens, the official said.
The surveillance is alleged to have occurred in 2008 when Lee's public approval ratings plummeted following his decision to resume imports of U.S. beef. His decision sparked near-daily street rallies by South Koreans concerned the country could be exposed to mad cow disease.
Friday's raid is likely to embarrass Lee as he prepares to reshuffle his top aides and Cabinet following his ruling party's election defeat in June.
It also comes amid speculation that Prime Minister Chung Un-chan could resign after the National Assembly voted down Lee's proposal to scrap a plan to relocate a number of government offices away from Seoul and a neighboring city to a new municipality farther south.
The prime minister has not been implicated in the alleged surveillance by the ethics officials.