Clinton says Moscow-leaning Ukrainian leaders free to choose own alliances, NATO's door open
By Robert Burns, AP
Friday, July 2, 2010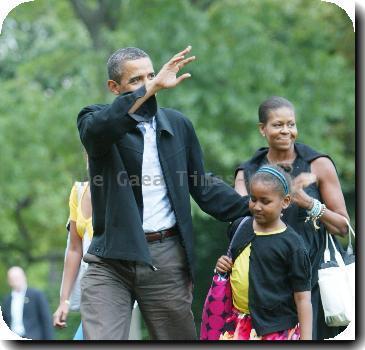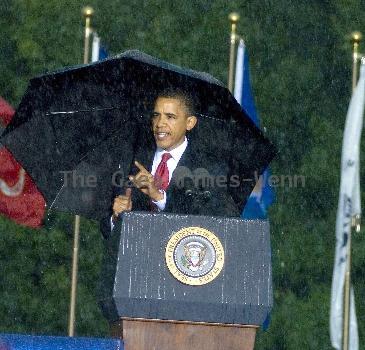 Clinton says NATO's door still open to Ukraine
KIEV, Ukraine — Treading lightly on Russia's doorstep, U.S. Secretary of State Hillary Rodham Clinton praised Ukraine's new Moscow-friendly leadership for its pursuit of democracy, skimming over concerns about a rollback of liberties.
Clinton also sounded an optimistic note about an expanded role for U.S. commercial investment in Ukraine, particularly its energy sector.
At a news conference with President Viktor Yanukovych, Clinton said the Obama administration supports efforts by Ukraine to deepen its relationship with Russia, so long as it also remains open to closer ties to the United States and Europe. She also glided over a question on the impact of the Russian spy ring arrests in the U.S., deferring to President Barack Obama's statement that the U.S.-Russian relationship would be unaffected by the case.
Addressing Yanukovych directly, she said, "Your nation's commitment to democracy is inspiring the United States and the world, and we will draw upon that inspiration as we work to build a partnership between our nations."
Ukraine gained its independence in 1991 in the breakup of the Soviet Union.
Yanukovych's more pro-Western predecessor, Viktor Yushchenko, had broken ties with Russia to seek membership in the European Union and NATO, in both cases without success. At his news conference with Clinton, the Ukrainian president said he views the U.S. as a reliable strategic partner and is prepared to take new steps to build a stronger partnership.
Clinton noted that "some have tried to force" Ukraine to side either with Moscow or with the West.
"We believe it's up to Ukrainians to chart their own course for their own future," she said.
Some critics of the Obama administration's approach to Russia and ex-Soviet states like Ukraine say Washington is bending too far backward to please the Russians, at the expense of pressing for democratic development elsewhere in the region.
David J. Kramer, a Russia specialist at the German Marshall Fund of the United States, a think tank, wrote in an analysis of Clinton's agenda in Ukraine that she should make clear that Ukraine's democratic development is critical to Europe as a whole.
"This is a country heading in the wrong direction, as evidenced by the disturbing and rapid rollback of its democratic gains," Kramer wrote.
Earlier, Clinton told Ukrainian leaders that the door to membership in the NATO alliance remains open.
Clinton told the government officials that she wanted to make it clear that the U.S. would not pressure Ukraine to join NATO. She said it is up to Ukraine to choose its own alliances and to make such decisions in line with its own security interests.
Clinton arrived in the Ukrainian capital at dawn and was spending the day in a series of meetings with top government officials.