More unparliamentary comments in Lok Sabha, more adjournments
By IANS
Wednesday, May 5, 2010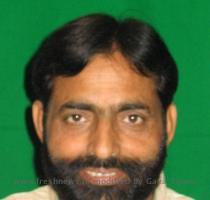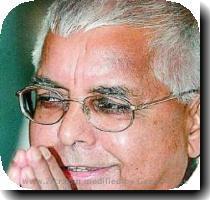 NEW DELHI - After the fracas between Left MP Basudeb Acharia and Trinamool Congress' Sudip Bandopadhyaya, the Lok Sabha was adjourned over an unparliamentary remark by Bharatiya Janata Party (BJP) leader Ananth Kumar against Rashtriya Janata Dal (RJD) chief Lalu Prasad Yadav.
The RJD, Samajwadi Party (SP) and Trinamool Congress MPs demanded an apology from Ananth Kumar for using an unparliamentary word to call Lalu Prasad anti-national.
The Lok Sabha was adjourned twice over the issue.
The second incident of using unparliamentary remarks happened when the house was debating the issue of caste-based census in the afternoon.
Ananth Kumar said people of Bihar had rejected Lalu Prasad and sent him to Delhi. "He will have to go for sanyas by taking kamandal in his hands," Ananth Kumar said, invoking the image of an ascetic walking with a small pot of water.
Taking umbrage, RJD and SP MPs created a ruckus following which Deputy Speaker Karia Munda adjourned the house till 3.30 p.m.
When the house reassembled, leaders of the various political parties including Trinamool Congress' Sudip Bandyopadhyay sought an apology from Ananth Kumar.
However, the BJP leader said there was "no question of an apology".
An angry Lalu Prasad rushed towards the BJP MP, and was prevented from reaching him by his colleagues.
Seeing the commotion, M. Thambidurai, who was in the chair, adjourned the house for one hour till 4.45 p.m.