Roberts: Lack of consensus in decisions reflects Supreme Court's inability to compromise
By Ken Kusmer, AP
Wednesday, April 7, 2010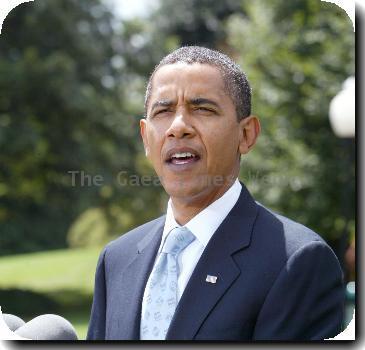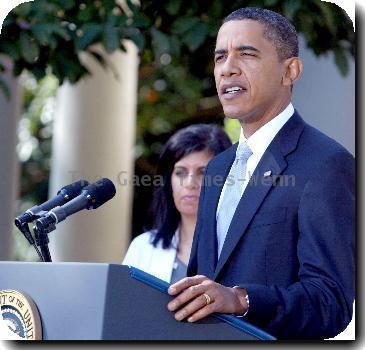 Roberts: Inability to compromise stops consensus
INDIANAPOLIS — U.S. Chief Justice John Roberts said Wednesday that the lack of consensus in many of the Supreme Court's decisions reflects its fundamental inability to strike compromises on laws, as Congress can when writing them.
Roberts' remarks came during a talk at the Indiana University School of Law in Indianapolis. Responding to a question about remarks Roberts made during his 2005 confirmation hearings about wanting to build consensus on the court, Roberts said justices differing in their interpretations of law cannot act like lawmakers and strike compromises halfway.
"In some areas, it's difficult" to reach consensus, Roberts said. "In some areas, it's not so difficult."
About one-third of the high court's decisions last term were decided 5-4, just like its January ruling to strike down restrictions on corporate campaign spending that drew harsh criticism from President Barack Obama in his State of the Union speech.
Roberts during his 60-minute talk did not refer directly to Obama's speech as he did last month during a lecture at the University of Alabama when he called it "very troubling" and questioned whether justices should attend the annual address to Congress.
However, he said the nation's highest court and the president have a long history of disputes, stretching back to Thomas Jefferson, who he said "despised" Chief Justice John Marshall. Roberts noted that Franklin Delano Roosevelt had many fights with Chief Justice Charles Evans Hughes and at one point tried to expand the court to get like-minded justices on the bench.
Roberts said he occasionally finds himself seated next to Obama at Washington functions. But he said they're limited in what they can talk about and usually just discuss sports, just as he did with the president who nominated him, George W. Bush.
"The relationships have been friendly but we represent different branches of government," he said.
Roberts said the court not only wants to maintain its independence from the presidency but also from Congress. He noted his predecessor, William Rehnquist, rejected an offer to have a tunnel link the Supreme Court building with the visitors center at the Capitol.
"We don't want people to think we're together," Roberts quoted the late chief justice as saying.
Asked about the strident language that sometimes appears in opinions, Roberts said it did not reflect any personal divisions but the justices' strong positions on areas where they disagree. He said the justices, no matter what their ideology, are bound by the exclusivity of the nine-member bench and rules that bar them from discussing any cases, even troubling capital cases, with anybody outside the court.
"It is a very, very collegial court," Roberts said. "We feel strongly about the issues on which we disagree."
Roberts grew up in the northern Indiana town of Long Beach.