Welcome ceremony for Manmohan Singh shifted indoors due to rain
By ANI
Tuesday, November 24, 2009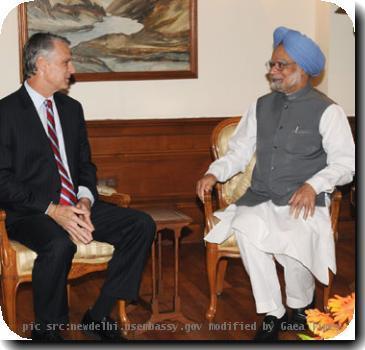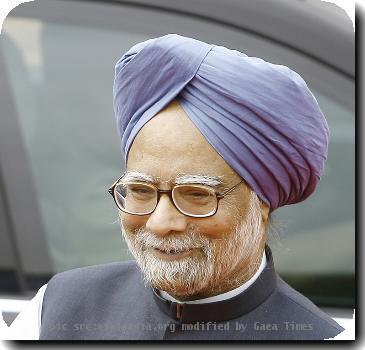 WASHINGTON - The White House welcome ceremony for Prime Minister Dr. Manmohan Singh and his wife Gursharan Kaur has been shifted indoors due to continuous rains here. The gun salute has also been cancelled.
The welcome ceremony has been shifted from the South Lawn to the East Room inside the White House.
The East Room can accommodate a much smaller capacity as compared to the South Lawn that can accommodate over 400 people, which result in a very restricted ceremony for the Indian Prime Minister.
Dr. Singh will arrive at the East Room at 9.15 a.m. (US Time) to be welcomed by President Barack Obama and First Lady Michelle Obama.
Many Indian American leaders and activists who had travelled from all parts of the country to witness the historic ceremony would now have to stay out of East Room.
After Dr. Singh reviews the guard of honour, he and President Obama will make opening remarks at the dais flanked by senior cabinet officials of both countries, after which they will have a private conversation.
President Obama and Prime Minister Singh will hold a joint news conference in the East Room of the White House after their conversation.
After that Dr Singh's along with the Indian delegation will leave for the US State Department for a luncheon co-hosted by Vice President Joseph Biden and Secretary of State Hillary Clinton. (ANI)