Manmohan Singh promises visa on arrival for citizens of four ASEAN nations
By ANI
Saturday, October 30, 2010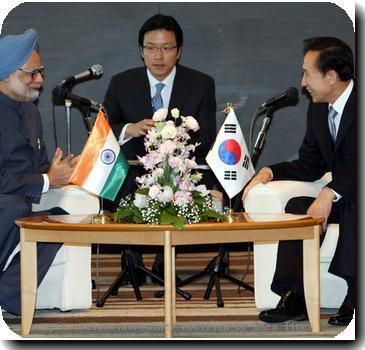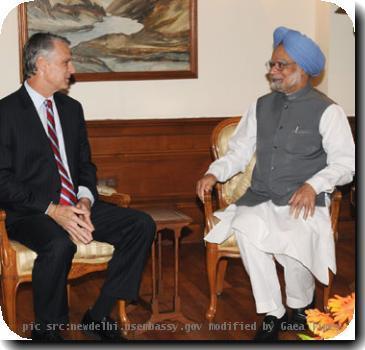 HANOI - Prime Minister Dr. Manmohan Singh on Saturday announced that nationals from Cambodia, Vietnam, Philippines and Laos would be given visas on arrival from January 1, 2011.
Addressing the 8th India-ASEAN summit, Dr. Singh said: "India have always accorded high priority to the countries covered by the "Initiative for ASEAN integration" and hoped to upgrade the level of youth exchanges as well as establish vocational training centres in each of these countries.
He further hoped that all formalities for implementing the India- ASEAN Trade in Goods Agreement by all ASEAN states would be completed at an early date.
"The conclusion of a services and investment agreement will be an important step in our goal of comprehensive economic cooperation," he said, adding that India hoped to "sustain a growth rate of 9-10 percent per year which will offer many opportunities for trade and investment".
Noting that the theme of the ASEAN Summit this year is the 'Vision to Action,' Dr Singh said it is equally appropriate for the partnership between India and the 10-nation South East Asian grouping.
He further commended officials of both sides for developing a plan of action to implement the ASEAN-India partnership for peace, progress and shared prosperity for the years 2010-2015.
Describing it as an "ambitious roadmap" for implementation of 'partnership of peace, progress and shared prosperity' between the two sides, Dr. Singh said it shows the desire to develop a multi-faceted India-ASEAN relationship.
"I would urge that the two sides make further efforts to identify concrete projects for cooperation under the India-ASEAN Science and Technology fund, India-ASEAN green fund and the 50 million dollar India-ASEAN Fund announced last year," he added.
He invited ASEAN Secretary General Surin Pitsuwan to visit India to review the mechanisms and procedures in place so that the pace of implementing agreed projects can be speeded up.
The Prime Minister also said that India was looking forward to hosting the commemorative India-ASEAN Summit in India in 2012, which will be a landmark event for which preparations should begin early.
He also expressed deep condolences over the loss of lives and property in the recent tsunami in Indonesia and floods in Vietnam. (ANI)