Malaysians praise Manmohan Singh's multi-racialism view
By IANS
Friday, October 29, 2010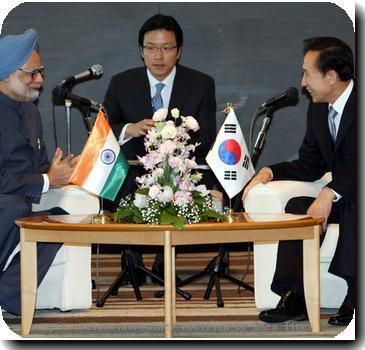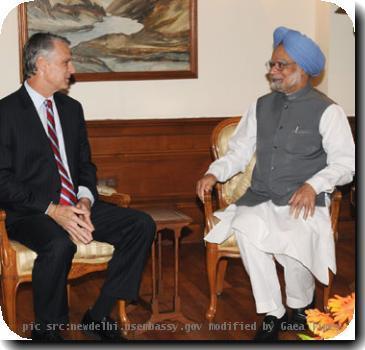 KUALA LUMPUR - Indian Prime Minister Manmohan Singh has been applauded here for his observation that Malaysia represented the best of Asia in terms of multi-racialism.
Manmohan Singh was in Malaysia as part of his three-nation Asia tour that also took him to Japan. He is currently in Vietnam.
Manmohan Singh's observations during a joint press conference with Prime Minister Najib Tun Razak have been widely commented upon by politicians, academics and businessmen.
The Indian prime minister was asked if he had discussed the perceived grievances of a section of 2.1 million ethnic Indians settled here.
While Najib said these were not discussed as they formed Malaysia's internal matter, Singh said he was "confident" that Malaysia has a solution to issues pertaining to its different races.
Malaysian Indian Congress (MIC) central working committee member S. Murugesan said Manmohan Singh was "right on the dot" with his observations.
MIC is the country's largest Indian-based party and is part of the ruling coalition Barisan Nasional (BN).
Malaysia Social Institute official Mohamed Fadzil Che Din said Singh's statement was "welcome as it represented a positive outlook from a leader who managed the world's largest democracy".
"Despite tensions all over the region, he (Manmohan Singh) has a positive impression of Malaysia. He knows we are multi-racial," the New Straits Times Thursday quoted him as saying.
The official added that Malaysia had developed rapidly due to contributions of all races, an achievement that could not be done "alone".
University Utara Malaysia College of Business dean Nasruddin Zainuddin said Manmohan Singh's statement should be appreciated, especially from an economic perspective.
Unity in Malaysia, he said, would attract foreign investors who could help the country develop.
"We should take advantage of this. Peace and harmony will build confidence among investors," he said, adding that it also augured well for the tourism sector.
Zainuddin said Malaysians should acknowledge the contributions of the Indian community and that of the other Malaysians to learn from the different backgrounds.
This, in turn, would allow the country to network more smoothly with the other big economies worldwide, he added.
Opposition lawmaker Mohammed Abdul Wahid Endut said that while he accepted Manmohan's praise for the country, there was room for improvement.
"Politicians must play a role in ensuring that the harmony we enjoy continues," Endut said.