Oommen Chandy's enviable innings - 40 years as legislator
By Sanu George, IANS
Monday, September 13, 2010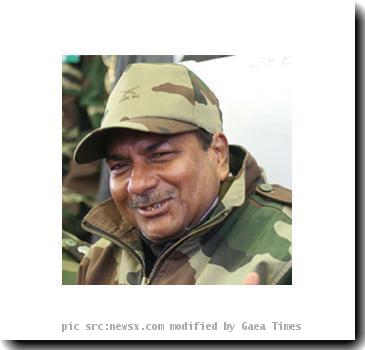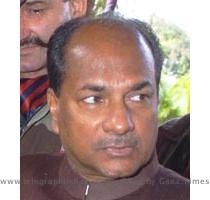 THIRUVANANTHAPURAM - Not many in Indian politics can boast of winning nine elections on the trot, but Kerala's former chief minister Oommen Chandy shrugs off his enviable innings even as he completes 40 years as a legislator in the assembly Saturday.
"It is people who are my strength and inspiration for me to work hard. I will always remain indebted to the people who always come to my support and help me at all times," Chandy, a Congress veteran and now leader of the opposition, told IANS.
The Puthupally constituency in Kottayam district is Chandy's pocket borough from where he first won in 1970 and repeated the feat in every election thereafter.
Only K.M. Mani of the Kerala Congress-Mani has been elected legislator more times than Chandy. Mani has been elected representative of the Pala constituency since 1965. Kerala held the last assembly polls in 2006.
Chandy said he is thankful to god because he has always got more than what he deserved. "Since I never expected I will come this far, I am all the more happy with what I have got," said Chandy, who turns 67 on Oct 31.
In 1970, as a young legislator, he was in the company of veterans like Marxist leader E.M.S. Nampoodiripad and contemporaries like Defence Minister A.K. Antony, Communist Party of India-Marxist state secretary Pinarayi Vijayan (both first-time legislators) and present Chief Minister V.S. Achuthanandan (then a second-time legislator).
Antony, Vijayan and Achuthanandan have had breaks in their legislative careers.
Over the years, Chandy was minister four times - thrice in K. Karunakaran's cabinet and once when Antony was chief minister.
The Congress leader twice refused cabinet positions under Antony's rule fuelling speculations of a rift between the two leaders.
"Antony and I have had great work relations since our student days. It is unfortunate that people have a wrong notion that Antony was not considerate to me. It was my decision not to become a minister in Antony's cabinet in 1995 and 2001," Chandy said.
When asked if there is any post which has eluded him in his four decades as a legislator, Chandy said: "I have never occupied a party post after becoming a legislator.
"I have never contested for any party post and I came into the executive committee of the party by virtue of being a Congress legislator. The only time I contested was in 1969 when the party split and I won in the executive," said Chandy.
Chandy's critics say he has poor political connections in New Delhi, which some say is a must to stay afloat in the rumble of Kerala's coalition politics.
"Honestly, I have never thought that I should build Delhi connections. I have always been in the midst of people here. I am really happy with the connections I have here," Chandy said.
(Sanu George can be contacted at sanu.g@ians.in)