In Chicago mayor's race, White House chief of staff would be best-known candidate
By AP
Thursday, September 9, 2010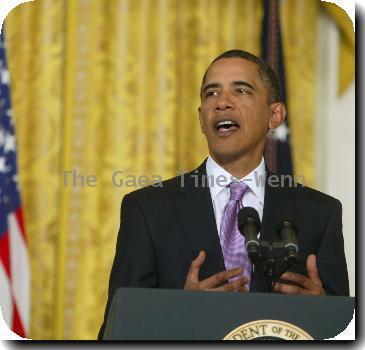 more images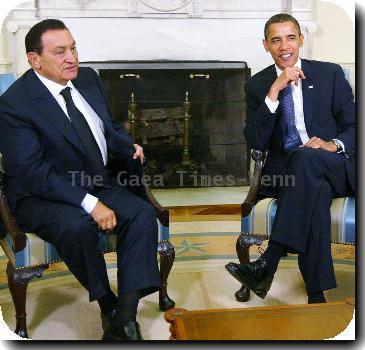 more images
Emanuel would be best-known mayoral candidate
CHICAGO — If Rahm Emanuel decides to run for Chicago mayor, the White House chief of staff would easily be the best-known figure in the race, with national name recognition that few others could match and invaluable experience from helping engineer the Democrats' takeover of the House in 2006.
But other candidates have local power bases they've been cultivating for years, while Emanuel has been far away in Washington. So there are doubts about his ability to put a couple hundred campaign workers on the street to begin drumming up votes.
Emanuel has to consider something else, too: The prospect of his name being dredged up at former Illinois Gov. Rod Blagojevich's second corruption trial — and maybe even being called to testify — just as he is trying to convince Chicagoans to vote for him.
"Rahm is a national figure, but I've seen national figures come back and they can't get elected to the school board," said Michael McKeon, a pollster and political strategist in suburban Chicago who has analyzed races throughout the nation and internationally. However, he thinks Emanuel could win.
"This is Chicago, and the mayor's race is a very, very local and personal race," McKeon said.
At the same time, Chicago voters who repeatedly re-elected Mayor Richard M. Daley and his father, Richard J. Daley, have made one thing clear: They like mayors with the kind of toughness Emanuel has exhibited throughout his career as a political operative, congressman and presidential aide.
"I think in Chicago that would help him," said Chicago political analyst Thom Serafin, who has known Emanuel for decades, worked with him as far back as 1980 and believes he would be a strong candidate.
"Would it help him run a Jesuit order? No. But the city of Chicago is a different kind of operation."
On Thursday, President Barack Obama all but endorsed Emanuel, declaring in an interview that Emanuel would be "a terrific mayor," though he thought Emanuel would wait until after the Nov. 2 midterm elections before making a decision.
Election rules in Chicago give candidates until Nov. 22 to file petitions to run, but Emanuel would almost certainly have to start building a campaign operation earlier than that to make a viable bid in a competitive race. The mayoral election is in February.
At the top of the list of questions about Emanuel is what role his absence from Chicago will play with political leaders, civic groups and voters.
Democratic Rep. Bobby Rush, who has represented Chicago's South Side in Congress for years, said it will not play well.
"He cannot just come out of Washington, D.C, fly into O'Hare and all of a sudden say, 'Well, I'm going to be the mayor of the city of Chicago now, and you citizens of the city, I want you all to come out and elect me mayor,'" Rush said.
Already, Emanuel faces trouble among Hispanics, some of whom believe he has worked to keep immigration reform off the White House agenda. A group of Latino activists and leaders met Thursday in Chicago's heavily Mexican Little Village to discuss how to keep Emanuel from being a viable candidate for mayor.
There's even a question whether his experience representing the city's mostly upscale North Side in Congress will help him all that much.
"He's not a neighborhood guy. He's not from the South Side or the West Side," Serafin said. "They can use that against him."
U.S. Rep. Jesse Jackson Jr., whose base is on the South Side, appeared Thursday on CNN's "John King, USA" and said he hasn't yet decided whether to seek the mayor's job. But he also predicted that if Emanuel runs, the race will become "a national campaign" and suggested Emanuel's time away from Chicago opens him to being perceived as an outsider.
"And so he has the big money. He has the fame. He has the — potentially, the charisma. And don't get me wrong, Rahm has tremendous strengths that he brings to the debate. But there are some profound weaknesses and many of them are very local," Jackson told King.
Maybe more important is what Emanuel's absence has meant in a city where ward bosses still have a lot of power and where campaign foot soldiers still drive voters to the polls and help determine elections.
Groups form coalitions to push projects through, get people elected or help them land jobs or contracts, McKeon said, and Emanuel "just hasn't laid the ground work to get anything done back here."
Serafin doesn't buy it.
Emanuel may not have built coalitions in the city but he has done it elsewhere. He may have the well-deserved nickname of "Rahmbo," but Serafin pointed out that Emanuel has been involved in some delicate negotiations, playing, for example, a key role in the 1993 White House ceremony in which Israeli Prime Minister Yitzhak Rabin famously shook hands with Palestinian leader Yasser Arafat.
"He knows how to bring people together," Serafin said.
And, he said, Emanuel knows how to raise money. Lots of money. He did it for Daley, Clinton, Obama and the Democratic National Committee. And there is no reason to believe he cannot pump big money into his own campaign.
"Raising money is not an issue," Serafin said.
If Emanuel runs, Serafin said, his success or failure will depend a great deal on whether groups like the black community unite behind one candidate or splinter.
If two or three black candidates run, he said, they could divide the black vote enough that Emanuel, thanks to his connection to Obama, could pull ahead because he wins more votes among other groups or parts of the city.
One thing he may not be able to overcome is Blagojevich, McKeon said.
One of the charges against Blagojevich is that he tried to shake down Emanuel, who was then a congressman and whose name repeatedly surfaced during the first trial. Emanuel never was accused of any wrongdoing, but at the very least his name will probably surface again, and there is a possibility Blagojevich's attorneys could call him to testify.
Blagojevich's retrial is tentatively scheduled to begin in early January.
"You don't want to be in the middle of a mayoral race if you are in the middle of that," he said. "That's a problem."
Jackson could face similar issues. His reputation suffered following revelations that supporters allegedly offered to raise money for Blagojevich in exchange for an appointment to Obama's former Senate seat. Jackson was not charged in the case and denies wrongdoing.
Filed under:
Elections
,
Government
Tags:
African-americans
,
Barack Obama
,
Chicago
,
District Of Columbia
,
Hispanics
,
Illinois
,
Local Elections
,
Municipal Governments
,
North America
,
Political Corruption
,
Political Issues
,
United States