Obama touts support for Arkansas Sen. Blanche Lincoln's re-election bid in radio ad
By Andrew Demillo, AP
Tuesday, May 4, 2010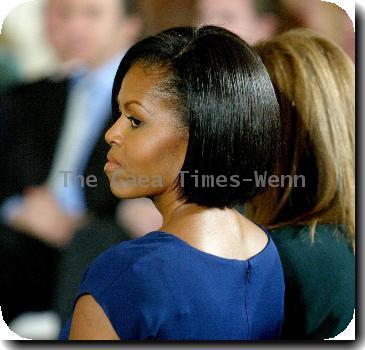 more images
Obama touts support for Lincoln in Ark. radio ad
LITTLE ROCK, Ark. — President Barack Obama urges Arkansas voters to support Sen. Blanche Lincoln's re-election campaign in a radio spot that began running Tuesday, despite her recent efforts to distance herself from his administration and the national Democratic Party.
"Blanche is leading the fight to hold Wall Street accountable and make sure that Arkansas taxpayers are never again asked to bail out Wall Street bankers," Obama said in the ad, which Lincoln's campaign said is airing on various stations around Arkansas.
Lincoln, who is fending off a challenge in the May 18 primary from Lt. Gov. Bill Halter, has tried in recent months to highlight her independence from the national Democratic Party and the Obama administration on issues such as health care.
In a February meeting between Obama and Democratic senators, Lincoln challenged the president to work more with Republicans on key issues.
"Are we willing as Democrats to also push back on our own party and look for that common ground that we need to work with Republicans?" Lincoln asked.
How much Obama's support will help Lincoln in the Democratic primary remains to be seen. He lost the state's six electoral votes in the 2008 election, and Hillary Rodham Clinton — the state's former first lady — beat him in the state's Democratic primary.
Obama's approval numbers remain low in Arkansas. A poll by the University of Arkansas in the fall found that 42 percent of respondents approved of his job performance, with 47 percent disapproving.
The White House had said that Obama would continue to support Lincoln after Halter entered the race in March, and Vice President Joe Biden headlined a fundraiser for her last year to kick off her re-election bid.
"It's no surprise that the White House endorses incumbent senators," said Laura Chapin, a spokeswoman for Halter's campaign. "This particular support was announced a couple months ago."
The Democratic primary also features Little Rock businessman D.C. Morrison, who threatens to siphon enough votes to force Halter and Lincoln into a runoff on June 8. Eight Republicans are seeking the GOP nomination for Lincoln's Senate seat.