Bangalore Bandh Gets Effective
By Reema, Gaea News Network
Saturday, January 22, 2011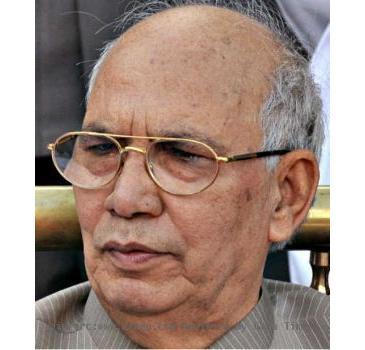 more images
BANGALORE, INDIA (GaeaTimes.com)- The BJP party workers in Bangalore have gone down to streets in order too make the Bangalore Bandh more effective. The protest by the BJP workers began at KR Puram on Friday. At about 9:30 p.m the bandh started taking a bitter turn, when several BJP workers got down on Old Madras Road, to block it completely and burn tyres on the way.
At 9.45pm, the BJP workers started gathering near a tin factory, and then took out several tyres from a nearby vulcanizing shop, to burn them on the streets. Even the Bangalore Highway was highly disrupted as many of these workers blocked the road and shouted slogans against governor Hansraj Bhardwaj, demanding for his ouster. This stagnated the traffic movement on either side, stretching the long queue of immobile vehicles upto 2 km. However, B A Muthanna said that this traffic congestion was cleared with in 30 minutes. Keeping the wrath of the political turmoil in mind, most of the schools have been closed today, and no public transports are plying, to make the Bangalore Bandh more effective. So far, 30 buses have been burnt down, but no injuries have been reported yet. The Bangalore police are making a keen effort to disable any further turbulence in the city.
The BJP leaders have planned to call for a political rally in almost all the district head quarters, while in Bangalore, the leaders will walk towards Raj Bhawan, demanding the resignation of the governor. The protest and the dissatisfaction against the governor, Hansraj Bhardwaj started taking shape when he sanctioned a prosecution against the CM, B S Yeddyurappa, in charges of alleged corruption. This resulted to the Bangalore Bandh.