General Vang Pao Passes Away At 81
By Tias, Gaea News Network
Friday, January 7, 2011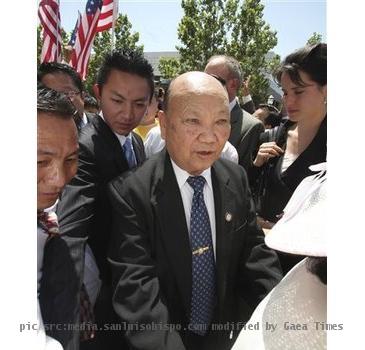 more images
LOS ANGELES, (GaeaTimes.com)- General Vang Pao, a former general of the Royal Army of Laos had passed away late Thursday. He had been suffering from Pneumonia for the last 10 days, due to which he was hospitalized in Clovis Community Medical Center. He was 81 at the time of his death.
General Vang Pao played a very significant role during the Second World War when he was a teenager. He had led thousands of Hmong mercenaries in a CIA-backed secret army during the War against the North Vietnamese in the 1950s. Unfortunately they lost the war and he along with many of his men were sent to exile. He breathed his last while he was living in exile in Central Valley, California. Michelle Von Tersch, a spokeswoman for Clovis Community Medical Center reported that the general was admitted to the hospital 10 days ago and he was recovering from the illness even when he was kept under observation on Wednesday. However, his condition started to deteriorate from Thursday morning and later the same day, he passed away.
General Vang Pao was once referred to as "the biggest hero of the Vietnam War" by former Central Intelligence Agency Chief William Colby. Gen Vang Pao was deeply loved by his people even though he remained a controversial figure. Sources close to General Vang Pao refer to him as the last person of his kind. His demise has left a vacuum that is very difficult to fill. The general had a magnetic personality, and his leadership was unmatched. There is expected to be a lot of chaps to as to find a suitable replacement for him. His death has left millions heartbroken.