Action soon against Adarsh housing society: Jairam Ramesh
By IANS
Tuesday, November 9, 2010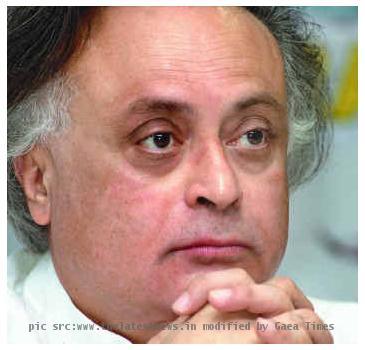 NEW DELHI - Environment Minister Jairam Ramesh Tuesday said action will be taken against Adarsh housing society in the next two to three days for violating environmental laws.
The environment ministry has sought a report from the Maharashtra government on alleged Coastal Regulation Zone (CRZ) violation by the controversial housing society.
Ramesh said the documents sent by the state environment department and the CRZ department show that no clearance was given for the Adarsh society building.
"We are awaiting papers from the state urban development department. Some action will be initiated by us in the next two to three days," Ramesh told reporters here.
The 31-storey apartment block being constructed in the posh Colaba area of south Mumbai has been hit by allegations of corruption and irregularities, including charges that the flats meant for Kargil heroes and war widows were given to bureaucrats, relatives of politicians and former army and navy chiefs, among others.