MQM triumphs in Karachi by-poll
By IANS
Monday, October 18, 2010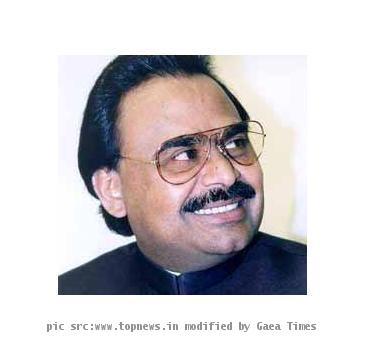 ISLAMABAD - The Muttahida Qaumi Movement (MQM) has won the by-election in Pakistan's financial hub Karachi that saw 27 people being killed and over 60 injured in poll violence, a media report said Monday.
MQM's Saifuddin Khalid has won the seat and become a member of provincial assembly (MPA) in the by-election held at PS-94 constituency, the Daily Times reported, adding that the results were yet to be officially announced.
The PS-94 constituency was vacated after the target-killing of MQM legislator Raza Haider Aug 3. MQM blamed the killing on Awami National Party (ANP), who vehemently denied the allegation. More than 100 people were killed in violent clashes after the assassination.
The unofficial results showed that 92,125 votes had been cast in the constituency, of which 189 votes had been rejected.
Khalid secured 91,397 votes while ANP candidate Pir Riaz Gul got just 292 votes, the media report said.
Independent candidates fared even worse. Zeenat Yasmin received 100 votes, Abdul Haq got 90 and Maqsood Alam received 57 votes.
Hours ahead of the Sunday by-poll, violence had broken out in the port city.
Most of the killings are believed to be the result of political enmity between the MQM and the ANP.
Clashes broke out in various parts of the city and supporters of both parties resorted to indiscriminate firing in a bid to take control ahead of the polling.
A mob torched five vehicles as the city came to a virtual standstill, police said.
The Urdu-speaking MQM and the Pashto-speaking ANP have been constantly at loggerheads for the past several years to take political control of Karachi.