Mayawati to meet PM today
By ANI
Monday, October 18, 2010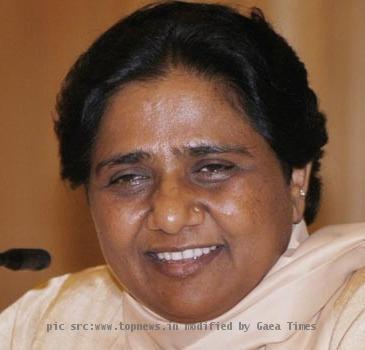 NEW DELHI - Uttar Pradesh Chief Minister Mayawati will meet Prime Minister Dr Manmohan Singh on Monday to seek a special package for flood hit districts of the state.
Mayawati had recently written three letters to the Prime Minister demanding special package for flooded areas of the state.
She had demanded a package of Rs 2,175 crore from the Centre for carrying out flood relief operations in Uttar Pradesh.
Mayawati has also demanded that a Central team be sent to assess the losses caused by the floods in Uttar Pradesh, where 5,969 villages in 33 districts have been affected.
Earlier, Mayawati had requested the Centre to provide Rs 2,000 crore for flood relief after taking an aerial survey of the flood-hit areas.
Based on preliminary estimates, principal secretary (Relief) has sent a memorandum for a financial aid of Rs 2,175 crore to the joint secretary of Disaster Management under the Home Minister.
This will be her first meeting with the Prime Minister since August 2009, when she had met him to demand a special package to ensure uninterrupted power supply to the state.
After that, she did not even attended the meeting of the National Development Council some months back as well as the crucial meeting to discuss internal security. (ANI)