Gilani urges Pak judiciary to work in tandem with govt
By ANI
Monday, October 18, 2010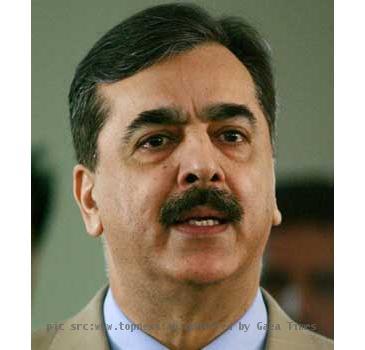 ISLAMABAD - Judges should work together with the government to pursue the goals of social, economic and legal justice, Pakistan Prime Minister Yousaf Raza Gilani stated during his address to the nation.
"If the government and judiciary take steps together, we can administer justice to the poor people of the country. We can counter forces of oppression. We can bring those to justice, who usurp rights of people," the Daily Times quoted Gilani, as saying.
"If we can work with the army and create consensus among the political forces, then certainly we can go along with the judiciary as well," he added.
While calling for mutual respect amongst the state institutions, the premier said there was no chance of any clash, as the government strongly believed in the policy of reconciliation and would continue to tread on this path.
"The policy of reconciliation will bring political powers and state institutions closer; with public welfare being the focal point," he stated.
As a public representative, he understood the need for justice, said Gilani, who also called for improvement in the administrative and judicial system during his address.
He revealed that he had ordered an inquiry into the news report, claiming that the government was planning to fire judges, so the nation would know who tried a "midnight assault" on relations between the judiciary and the government.
Gilani emphasized that he had denied the report soon after, and the president too had termed it as "false news". "But even then if it is not accepted, then let me remind you that we are violating the principles of mutual respect," he remarked.
"If false news is given preference over the words of the prime minister, then it will be an insult to the stature of the PM… The prime minister is said to be the leader of the House in this system and deserves respect," he added.
Gilani said his message to the nation was that the government was in process of reordering its priorities. "Justice for people, provision of economic opportunities and protection of life and property is our first and last priority."
"We have united to protect the people's life and property, curb price hike and injustice and take action against anti-social elements and this will be our first priority," he added.
Gilani gave his speech in the presence of chief ministers of Balochistan, Khyber Pakhtunkhwa and Gilgit-Baltistan, senior ministers of Punjab and Sindh, and the prime minister of POK. (ANI)