Congress' Kerala unit asks Sonia to select new chief
By IANS
Friday, September 17, 2010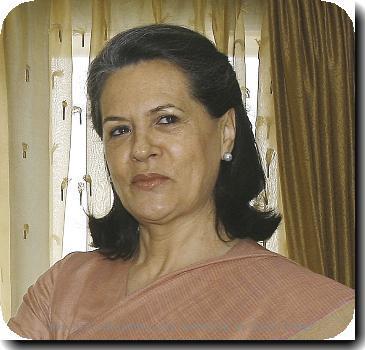 THIRUVANANTHAPURAM - The Congress' Kerala unit Friday passed a resolution, asking Congress president Sonia Gandhi to elect its new set of office bearers.
Various Congress state units, including Haryana, Himachal Pradesh and Uttarakhand, have already entrusted Gandhi with selecting their new office-bearers.
The resolution was moved by former state chief C.V.Padmarajan and seconded by Aryadan Mohammed at the party's general body meeting, chaired by the state unit's chief electoral officer N.Krishnaswamy.
Addressing reporters here after the meeting, Krishnaswamy said there was total unanimity in the decision to ask the Congress president to select the new office bearers.
"Everyone was happy with this decision and all agreed to it. I had talks with (former chief minister) K.Karunakaran and there is no problem," he said.
There were reports that the Karunakaran faction of the party might boycott Friday's meeting but this did not happen. However, the leader did not attend the meeting.
It seems that Ramesh Chennithala, who became state unit president in 2005, will continue and so would most members of the present committee, with a senior Congress leader telling IANS that virtually the same set of office bearers from the outgoing committee will be renominated.
"A few vacancies are there and in that place a few new names would be there. It won't be long before the Congress president announces the list," said the leader who did not wish to be identified.
Karunakaran appears upset because he feels that with Chennithala firm in command, not many of his supporters are likely to get a berth in the new state executive.