Mamata to visit Darjeeling soon, appeals for peace
By IANS
Monday, September 13, 2010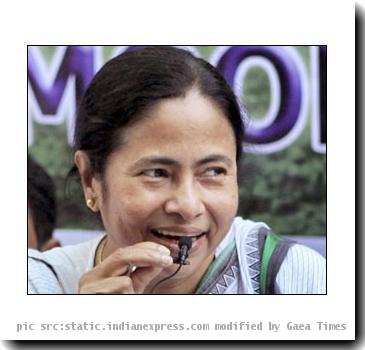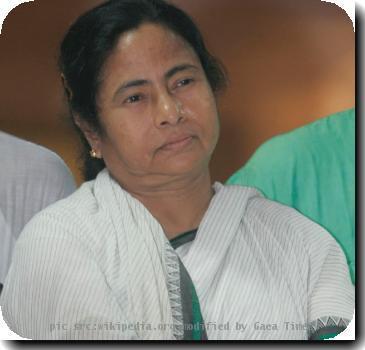 SILIGURI - Railway Minister and Trinamool Congress chief Mamata Banerjee Monday said she would be visiting the trouble-torn Darjeeling Hills very soon and asserted that peace could be restored only by ushering in development in the region.
"I love hills and the people of the hills. I want peace to return to the hills. I will visit the hills very soon and talk to the people regarding their problems and try to solve them," Banerjee said at a railway programme at New Jalpaiguri near here.
"And I will also look into what kind of development work can be done in the hills. I think development is the only answer to the problems of the people of the hills," she said.
The railway minister said the work of Rs.1,400 crore project for a rail link connecting Rangpo in Sikkim to Sevoke in West Bengal has started.
"I have also made provisions in this year's Railway Budget to extent the line upto Gangtok," she said.
Sikkim and Darjeeling district of West Bengal have a common border at Rangpo.
"There will be a windfall for north Bengal once this stretch is completed," she said.
Banerjee said she would draw up a plan for improving the existing toy train, the major tourist attraction of Darjeeling.
She also laid the foundation for a Rs.300 crore axle factory in New Jalpaiguri, besides a DEMU car-shed, and four multi-functional complexes.
She said move was afoot to enter into a tie-up with the Steel Authority of India Limited (SAIL) to accelerate the Axle project which had the potential to generate a few thousand jobs.
The three subdivisions - Kalimpong, Kurseong and Darjeeling - comprising the hilly areas of Darjeeling district have been on the boil for years with a section of the political parties rooting for the creation of a separate state of Gorkhaland.
The hills witnessed some violent protests and demonstrations in recent years, and early this year Akhil Bharatiya Gorkha League president Madan Tamang was murdered in broad daylight.