BJP sees itself as alternative to Left, Trinamool in Bengal
By IANS
Sunday, July 18, 2010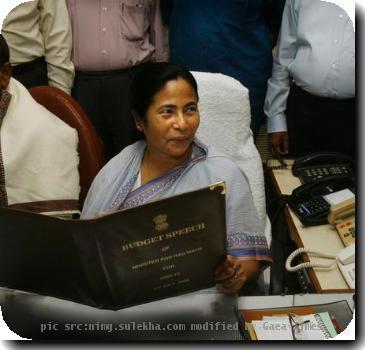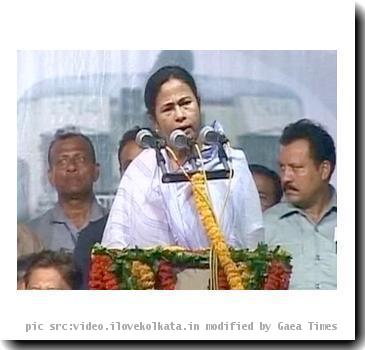 KOLKATA - The Bharatiya Janata Party (BJP) would try emerging as a key player in the West Bengal assembly polls next year by cashing-in on the anti-Left feelings of the people and the "atmosphere of anarchy" being created by the Trinamool Congress.
The party is also toying with the idea of conducting a
"Rath Yatra" (journey by chariot) in the state to mobilise public opinion in favour of the party, leaders said Sunday after a two-day chintan shibir (introspection session) of the saffron outfit here.
"There are anti-left feelings among the people. Possibilities have to be explored," Leader of Opposition in the Rajys Sabha Arun Jaitley told reporters.
Jaitley said the party was trying to bring back conditions of 1991 when the BJP had won 11.8 percent votes in the assembly elections.
He called infiltration and the Maoist menace as the major problems confronting the state.
BJP Rajya Sabha member and editor of The Pioneer Chandan Mitra said that the party has emerged as a "new force" in the state over the last few months.
"Earlier, we had an alliance with the Trinamool. So our scope of growth was restricted. Now we are free," said Mitra and urged party workers to hit the streets with pro-people movements.
He said the political condition in the state was conducive for BJP positioning itself as an alternative to the ruling Left Front and the opposition Congress-Trinamool combine.
"The Trinamool is losing the people's faith. The party is being run through whims and fancies. It is trying to create an atmosphere of anarchy. On the other hand, the CPI-M is commiting atrocities on the people," Mitra said.
"The BJP is playing the role of the real opposition in the state. We will place ourselves as an alternative before the people in 2011. The coming election will throw up surprises," he added.
Mitra said there was a suggestion to conduct a "Rath yatra" of sorts to mobilise people "in favour of the issues we espouse".
Actress and party leader Smriti Irani said: "We are considering taking out a yatra. The people's problems can be best solved by reaching out to them."
Mitra criticised Trinamool chief and Railways Minister Mamata Banerjee for being soft on the Maoists.
"The BJP opposes the Maoists tooth and nail. We are against holding any talks with them," he said