Gilani rules out military operation in South Punjab
By ANI
Sunday, June 13, 2010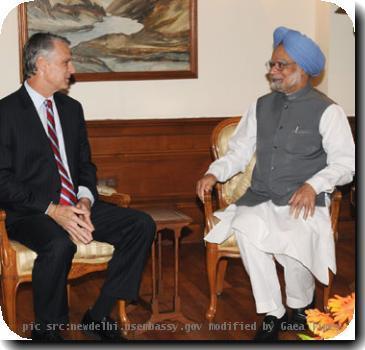 more images
LAHORE - While reiterating that the government would take action wherever its writ is challenged in the country, Pakistan Prime Minister Yousuf Raza Gilani has ruled out any military operation in South Punjab, saying there is no need for it at the time.
Interacting with media persons on the sidelines of convocation of a medical college here, Gilani said that the Pakistan People's Party (PPP)-led coalition government was committed to dismantling the terror network in the country.
"We have commitment and the will to fight terrorism and extremism," The News quoted Gilani, as saying.
Demands for a Swat and Malakand type military operation in Punjab have gained momentum, especially after last month's brazen terror siege of the two Ahmedi mosques in Lahore, in which over 90 people were killed and over 150 sustained injuries.
However, the provincial government led by the Pakistan Muslim League-Nawaz (PML-N) appears to be hesitant to carry out any offensive against militant groups based in the region.
Even Interior Minister Rehman Malik had stressed that it was important to reign in the Punjab based terror groups, which have acquired dangerous proportion by joining hands with the Taliban and Al-Qaeda extremists of Waziristan, but also backed off from his stance hours after.
Responding to a question Gilani said Islamabad wants cordial relations with all its neighbours including India and Afghanistan, adding that all pending issues with them should be resolved through dialogue.
Gilani said that during his meeting with Indian counterpart Dr. Manmohan Singh on the sidelines of the SAARC Summit in Bhutan recently, both sides agreed to resolve all issues between the two countries, including Kashmir, Sir Creek, river water sharing and Siachin, through talks. (ANI)