Sharif says Clinton offered 5 billion dollars not carry out 1998 nuke tests
By ANI
Friday, May 28, 2010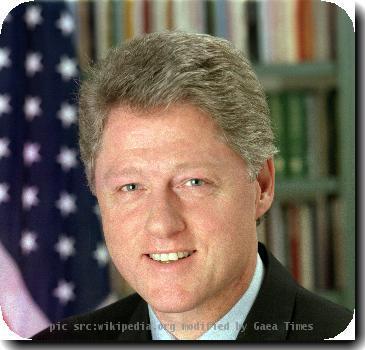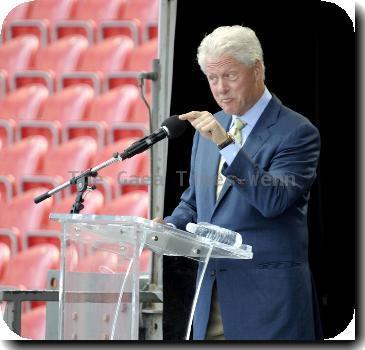 LAHORE - Pakistan Muslim League (Nawaz) chief and former Prime Minister Mian Nawaz Sharif on Friday claimed that when he was heading the government in 1997-98, the then US President (Bill Clinton) offered him a five billion dollar package for not carrying out nuclear blasts.
Addressing a function to celebrate the 12th anniversary of the nuclear blasts, Sharif said that the entire nation was united in favour of the nuclear blasts, but added that Washington and specifically Clinton, had warned him that if he went ahead with the tests, Pakistan could face sanctions and a ban.
Sharif said that Mushahid Hussain was the first person to tell him to go ahead with the nuclear blasts as a response to India's Pokhran II nuclear explosions.
The News quoted Sharif, as saying that it was his democratically-elected government that took the bold decision of carrying out nuclear explosions.
He said the people of Pakistan are the real heirs of the country, and criticized former President General Pervez Musharraf as a dictator who had placed the country in debts
It maybe recalled that on May 28, 1998, a few weeks after India's second nuclear test, Pakistan detonated five nuclear devices in the Chagai Hills of Chaghai District in Balochistan.
These tests were referred to as Chagai-I by Pakistan.
Pakistan's fissile material production takes place at Kahuta and Khushab/Jauharabad, where weapons-grade plutonium is made by the scientists.
Pakistan's nuclear tests were perhaps an important turning point in Sharif's political career.
Sharif held a secret meeting with Pakistani nuclear scientists and it was decided to conduct the country's first nuclear tests. He also alerted the Pakistan Armed Forces in order to defend country's nuclear installations.
After the 1998 tests,Pakistan was declared the seventh country in the world to successfully develop and test nuclear weapons. (ANI)