Help repatriate Reangs, Chidambaram tells Mizoram, tribal leaders
By IANS
Tuesday, May 25, 2010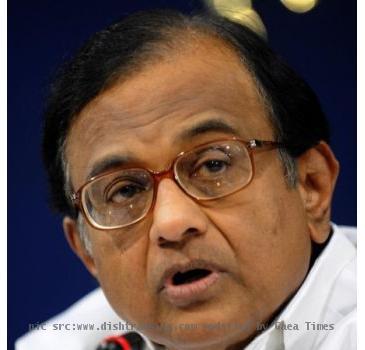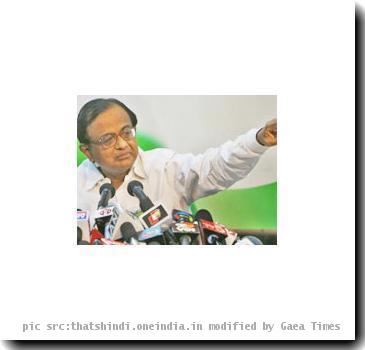 AIZAWL - Union Home Minister P. Chidambaram Tuesday asked the Mizoram government and tribal leaders to help repatriate all the 37,000 Reang tribal refugees, who have been sheltered in six Tripura camps for 13 years, to their ancestral villages, officials here said.
Chidambaram flew to Aizawl Tuesday morning and held a series of meetings with Governor M.M. Lakhera, Chief Minister Lal Thanhawla, his cabinet colleagues and top security and civil officials to review the security situation and other issues.
The home minister also met the leaders of Reang tribals before leaving for Guwahati in Assam. The Reang tribals are originally from Mizoram.
"Chidambaram has asked the tribal leaders to repatriate all the refugees from Tripura by October this year and requested the Mizoram government to extend all facilities and rehabilitate home-bound tribals," a senior official told reporters.
"What would be the future of your children if you do not live in peace with the Mizo majority in Mizoram," Chidambaram asked the tribal leaders.
Chidambaram also discussed with Lal Thanhawla the progress of border fencing, rehabilitation of people affected by the fencing and border trade with neighbouring Bangladesh and Myanmar.
The mountainous northeastern state of Mizoram has a 722-km international boundary. Most parts of the borders are in hilly terrain, remain unfenced and are porous.
On the advice of the union home ministry, Mizoram last week started taking back around 1,200 tribal refugees from relief camps in northern Tripura where they have been living since November last year after fleeing ethnic clashes in their state.
The refugee repatriation (in three batches) to Mamit district in western Mizoram ends Wednesday.
However, the fate of more than 36,000 refugees who fled Mizoram 13 years ago hangs in the balance.
Refugee leader Elvis Chorkhy, who is also president of the Mizoram Bru Displaced People's Forum (MBDPF), said: "We shall observe the repatriation and subsequent resettlement of tribal refugees in their villages and then we shall decide the repatriation of the remaining evacuees."
Since 1997, around 32,000 Reang tribal refugees have taken shelter in six camps in north Tripura, adjacent to Mizoram. They fled western Mizoram after ethnic clashes with the majority Mizos over the killing of a Mizo forest official.
The refugees' repatriation from Tripura to Mizoram was stopped in November last year when a mob in western Mizoram burnt down around 700 tribal houses after an 18-year-old Mizo youth was shot dead by unidentified miscreants.
Following the arson and violence, about 5,500 displaced Reang tribals took shelter afresh in adjacent north Tripura.