Elena Kagan To Be Nominated
By Swatilekha Paul, Gaea News Network
Monday, May 10, 2010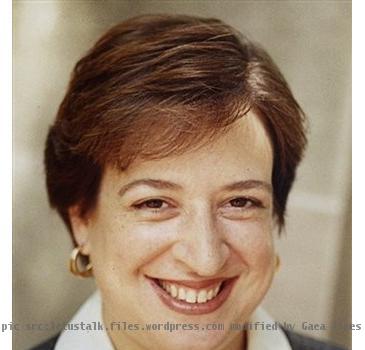 more images
WASHINGTON (GaeaTimes.com)- United States President Barack Obama has decided to choose Solicitor General Elena Kagan for the U.S. Supreme Court, according to sources close to the White House. It has been reported that President Obama would be making a formal announcement later today to confirm Elena Kagan's position in the Supreme Court. The 50 year old Solicitor General would assume the responsibilities of retiring Justice John Paul Stevens and if her nomination is approved by the Senate, then Elena Kagan would be the youngest member of the nine-member court.
Despite the fact that the news of Elena Kagan's nomination by United States President is being reported by multiple sources, there is still no word of confirmation from the White House. However, a reliable source has divulged to news sources on Sunday that the former Harvard law school dean has indeed been selected for the U.S. Supreme Court. While reacting to the nomination of the much acclaimed attorney, experts have reiterated that Elena Kagan is expected to get the confirmation of the Senate without much of a fuss if her track record is taken into consideration. Her nomination would also be a landmark as it would take the number of women serving in the nation's highest court to a record three, which would be take place for the very first time.
Meanwhile, Elena Kagan's nomination is not the first time, that President Barack Obama has selected a member for the U.S. supreme Court. In 2009, the United States President has elected Hispanic-American Sonia Sotomayor who received 68 votes in her favor as opposed to 31 in the Senate.