Gandhi effect: Full on help for Haryana's Dalit victims
By Jaideep Sarin, IANS
Sunday, May 9, 2010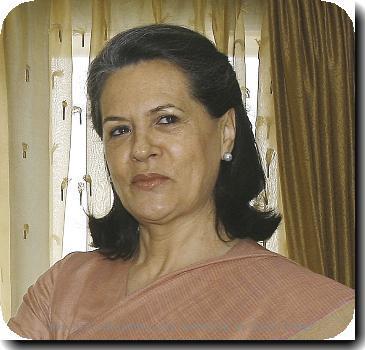 HISAR - Call it the effect of Congress leader Rahul Gandhi's visit or a reported reprimand from party president Sonia Gandhi to the Haryana government, official help is suddenly pouring in for Dalit victims of violence in Mirchpur village.
The Congress government in Haryana has come up with jobs, financial help running into lakhs of rupees, accommodation, renovation of houses and even a permanent police post for victims of last month's arson attack on Dalit families in Mirchpur, which falls in this district.
A 70-year-old man, Tara Chand, and his 18-year-old physically challenged daughter died after sustaining burn injuries and at least 18 houses were damaged in the April 21 attack suspected to have been led by the rival but dominant Jat community in the area.
Top party leaders, including Rahul Gandhi and Chief Minister Bhupinder Singh Hooda, visited the village and promised full assistance to the victims' families.
During his surprise visit April 29, Rahul Gandhi went to Mirchpur village and saw the burnt houses and patiently listened to the grievances of victim families.
Following this a letter was sent to Hooda from Sonia Gandhi in which she described the incident as a "matter of shame" and said such incidents could not be allowed at any cost.
On directions from the state government, the district administration has provided monetary relief of over Rs.40 lakh to victim families and two quintals of wheat each to 170 families.
"We have provided a financial aid of Rs. 21 lakh to the family members of deceased Tara Chand and his daughter. This money included Rs. 20 lakh compensation for two killed in the arson attack and Rs. 100,000 ex-gratia given for their damaged goods," O.P. Sheoran, Deputy Commissioner (DC) of Hisar, told IANS.
Cash relief has been provided to both the wives of deceased Tara Chand.
Sheoran added: "Besides, government jobs have been provided to three sons of Tara Chand. Government accommodation, goods and articles of daily use have also been provided to one of the sons, Rajinder."
Rajinder and Amar - another son of Tara Chand - have been provided permanent jobs as clerks while the third son, Ravinder, has been appointed as sweeper on a contractual basis.
Under government rules, only one member from the next-of-kin of the victims' family is provided a government job if the state government announces it.
Asked if it was correct to provide government jobs to three members of the same family, Sheoran said: "We are doing whatever the government is directing us to do. We cannot go against it.
"We are issuing cheques on the spot to compensate for the loss. Government sanction is not necessary as a sufficient amount is available with the district administration."
However, some members of the Dalit community are demanding increased compensation and have been staging a sit-in protest outside the DC's office here for the last many days.
Earlier Kamala, widow of Tara Chand, along with her one son was also part of this protest and she solemnized the 'tehrvin' ritual outside the DC's office.
"Yes, some people are sitting there but till now we have not got any particular demand from them. We assure full justice to everyone. Victim families could get their houses repaired either themselves or through us," said Sheoran.
Sheoran said a provision to set up a permanent police post at Mirchpur has been made to maintain peace in the village.
The district police have arrested 27 people, including a police officer and a revenue official, after the attack.