Rahul visits Haryana village hit by anti-Dalit violence
By IANS
Thursday, April 29, 2010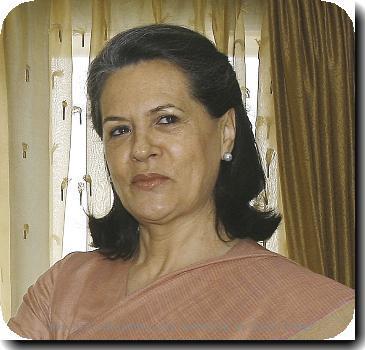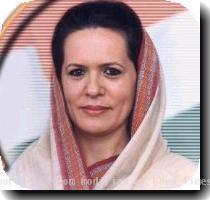 HISAR - Congress general secretary Rahul Gandhi Thursday paid a surprise visit to Mirchpur village in this Haryana district which was rocked by an arson attack on Dalit houses last week, in which two people were burnt alive.
Accompanied by senior Congress leader Prithviraj Chavan, Rahul Gandhi reached Mirchpur village in an Innova car that was escorted by two other vehicles at around 12.30 p.m.
He visited the house of a Dalit family that was set afire, killing a 70-year-old man and his 18-year-old physically challenged daughter in the April 21 attack. Fifteen houses were damaged in the arson attack, allegedly by members of the predominant community in the village.
The All India Congress Committee (AICC) general secretary's visit was unscheduled as no leader of the state party unit, the Youth Congress or district police and administration officials were present in the village.
However, naib tehsildar (revenue official) Dheeraj Chahal was coincidentally present in the village to distribute wheat to some villagers.
"I had come to the village in connection with my government duty. I was surprised on seeing Rahul Gandhi in the village. He went to the villagers' houses and talked to them," said Chahal.
Rahul Gandhi spent nearly 45 minutes with the affected Dalit families and patiently listened to their woes.
"We did not have even a hint of Rahul Gandhi's visit to Mirchpur village. It was a surprise visit and it seems that he wanted to spend some time alone with the victim families in a quiet environment," said Phool Chand Mullana, Haryana Congress president, talking to reporters here Thursday.
Sources in Mirchpur village said the Dalit families voiced their fears to the young leader and requested him to help in rehabilitating them in some other area.
"We were all very surprised and could not believe for sometime that Rahul Gandhi was actually sitting among us. He has promised the victims' families of all possible assistance, and said that he would also apprise Congress president Sonia Gandhi about the circumstances prevailing in the village," said a village source.
An aide in New Delhi said the Congress leader "shared the grief of the affected families and spent some time with them".
Haryana Chief Minister Bhupinder Singh Hooda had visited Mirchpur village April 27 and announced compensation of Rs.10 lakh each and employment to a family member of the two people killed in the arson attack.
Hooda also assured the victims' families that strict action would be taken against the accused. He had announced financial assistance of Rs.25,000 and free treatment to the injured.
He promised that the damage to houses and domestic goods would be compensated for by the government and two quintals wheat would be given to each family.
Police arrested 25 people after the attack, which they said was due to old enmity between the two communities.