'Save' Bengal from CPI-M, Congress-Trinamool urge Chidambaram
By IANS
Saturday, April 3, 2010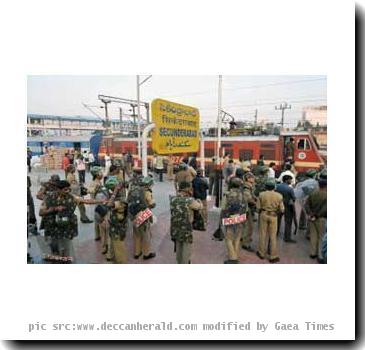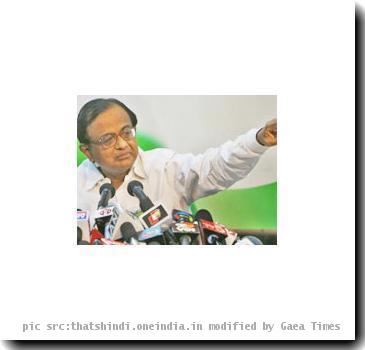 KOLKATA - Aggrieved over union Home Minister P. Chidambaram dropping politically volatile Burdwan district from his West Bengal tour itinerary, the state's opposition Congress and Trinamool Congress leaders Saturday night urged him to visit the district and 'save' the people from the ruling Communist Party of India-Marxist (CPI-M)'s atrocities.
"We apprised him of the situation in the state. We told him that though he could not visit Burdwan this time due to lack of time, he should come again. He told us that he will definitely go to Burdwan and other districts soon," Congress legislative party leader Manas Bhuniya told reporters, emerging out of the meeting with Chidambaram at the Raj Bhavan.
"A joint delegation of the Congress and Trinamool Congress told him to find a way out to save the state from the CPI-M's atrocities," Bhuniya said.
Trinamool Congress parliamentary party chief whip Sudip Bandopadhyay said they told the home minister that he should come to the state repeatedly.
"The union home ministry knows the situation and is concerned at the state of law and order in West Bengal. We told him the state government has completely failed in maintaining law and order," he said.
"We believe the joint memorandum we have given him will yield result," he said.
Prompted by United Progressive Alliance (UPA) and Congress, Chidambaram had agreed to visit Burdwan but called it off due to lack of time.
Several parts of Burdwan district have seen violent clashes between the CPI-M and the Trinamool Congress since last year's Apri-May Lok Sabha elections leading to loss of lives and property. Mangalokote block under Katwa sub-division has been the worst affected since Falguni Mukherjee, a CPI-M district committee member and popular rural leader, was killed June 16 last year.
After the murder, several opposition stalwarts - among them Leader of Opposition in the assembly Partha Chattopadhyay of Trinamool Congress and Congress legislative party chief Manas Bhuniya - have faced the wrath of CPI-M cadres whenever they tried to go to the area.