Rahm Emanuel Apologizes Over Retarded Call
By jayita, Gaea News Network
Wednesday, February 3, 2010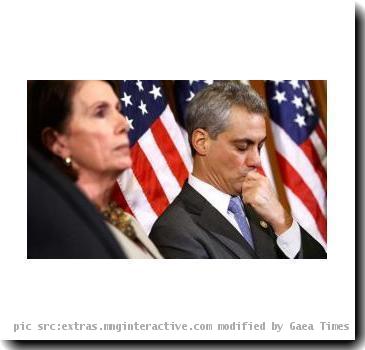 more images
WASHINGTON (GaeaTimes.com) — Rahm Emanuel has apologized to the head of the Special Olympics today. He has acknowledged his guilty for calling liberal Democrats "f—ing retarded." An email from a White House official confirmed the news.
Rahm called Tim Shriver, the Chairman and CEO of the Special Olympics, Wednesday to apologize and the apology was accepted, the official said.
Wall Street Journal was the first to report about the remark last week. The remark got extended attack from Sarah Palin on Facebook.
According to the journal, some attendees said they were planning to air ads attacking conservative Democrats who were balking at Mr. Obama's health-care overhaul. 'Fing retarded,' Mr. Emanuel scolded the group. He also warned several participants not to be hostile with lawmakers, whose votes would be needed on health care.
The latest report suggests that Rahm has apologized to Shriver, but not to the liberals he called "retarded."