Ex-Malaysian PM again says 9/11 was a staged attack
By ANI
Saturday, January 23, 2010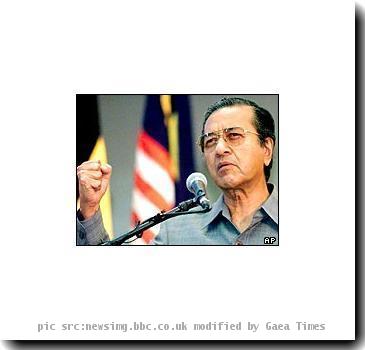 more images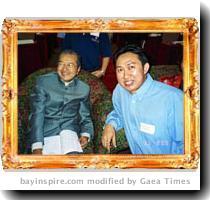 more images
KUALA LUMPUR - Former Malaysian Prime Minister, Dr. Mahathir Mohamad, has reiterated that the September 11, 2001 attack on the New York World Trade Center was staged and denied that his statement was a publicity stunt.
"What do I gain from a publicity stunt? I am merely going by a public statement. I am not going to be a Prime Minister any more unless you (turning to a journalist) want me to," The Star quoted him, as telling reporters yesterday after launching a two-volume book by Syed Salem Albukhary entitled Civilizations, Nomadic Migrations, Empires and the Trail of Islam.
The former prime minister, who had watched a three-hour video, which showed the attack and collapse of the towers, had suggested in his blog that the twins towers and a third building collapsed "demolition style."
Dr Mahathir who suggested that local television stations show the three-hour video, went on to state that Arabs were "not clever enough" to stage such a coordinated attack involving four planes.
On being insensitive to the victims, Dr Mahathir replied: "I am being more sensitive to the victims as I am saying this is done deliberately." (ANI)