Barbara Boxer On Cloud 9
By Arnab Ghosh, Gaea News Network
Thursday, November 4, 2010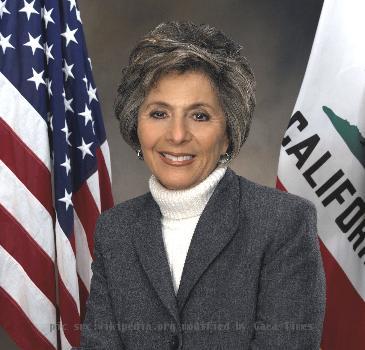 more images
CALIFORNIA (GaeaTimes.com)- The USA midterm election was full of suspense and anxiety for the ruling democrats and after Tuesday they received one blow after another and also lost the majority in the House. The incumbent democrats in many states were beaten by the GOP challengers and overall a pro GOP wave swept the Democrats. The fight was very tough for California senator Barbara Boxer - a democrat candidate who has been in the position for several years. She faced stiff competition from her GOP opponent Carly Fiorina. The latter was newcomer in the political scene but banked on her experience as the CEO of Hewlett Packard. Carly Fiorina launched a fiercely critical ad campaign attacking Barbara Boxer and argued that in her 28 year long tenure she hardly did anything to improve the condition of the masses.
Barbara Boxer found it tough battling her since the political climate was in favor of the GOP in most parts of the USA. However, she retaliated saying that in her tenure in HP Carly Fiorina proved herself to be a ruthless cold hearted CEO who fired many employees and outsourced a lot of jobs. Barbara Boxer also got the support from the First Lady of USA and the president who came to the state when she was campaigning. She finally defeated her GOP rival with a 52-42.6 score.
Barbara Boxer appeared happy and relaxed after the results wee declared. She said to the media that it was nice to feel that the voters were with her at the end. She however admitted that it was possibly the toughest fight in her political career.