Bhagat Singh Alma Mater Seeks Pakistan Government Attention
By Mayuri, Gaea News Network
Monday, September 27, 2010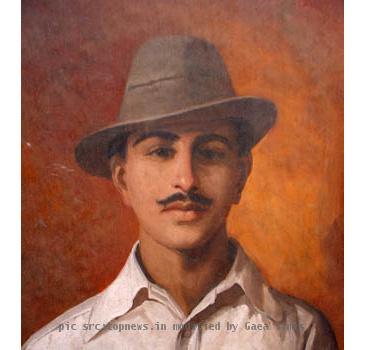 more images
NEW DELHI, INDIA (GaeaTimes.com) — Today is the birth anniversary of Bhagat Singh, the great martyr in the Indian freedom struggle. But it is very distressing to know that the alma mater of Bhagat Singh, Bradlaugh Hall in Lahore is in a deplorable condition. This prestigious hall of cultural importance is on a verge of becoming a mere heap of bricks due to the ignorance shown by the Pakistan authorities.
According to Muhammad Iqbal Ashraf, registrar of the Milli Technical Idara (MTI), the Bradlaugh Hall was under the supervision of a person who was caught stealing steel and building material from the hall. This incident led to the arrest of the convicted person and thereafter the hall was sealed by the police.
Over the time the Hall that marked the our cultural and political significance is in a mere state to get destroyed forever. Bhagat Singh along with other patriots like Charles Bradlaugh, Lala Lajpat Rai, Maulana Zafar Ali Khan, Ajeet Singh and Jawaharlal Nehru had led their ominous presence in this hall. The locals of Rattigan Road in Lahore have demanded to the government for immediate restoration of this Bradlaugh Hall.