AP Interview: Longtime Chicago mayor still passionate about job but won't 'bless' a successor
By AP
Friday, September 10, 2010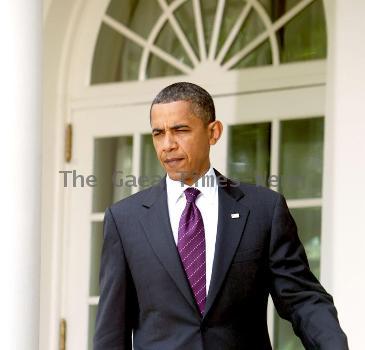 more images
Daley: Passion for being Chicago mayor remains
CHICAGO — It wasn't his wife's cancer. It wasn't the tough economy that battered Chicago's finances. It wasn't the prospect of a re-election campaign amid falling poll numbers, or the city's embarrassing loss of the 2016 Summer Olympics.
On Friday, Mayor Richard M. Daley insisted it was something much simpler that drove him to abandon the job he's had for more than two decades.
"It's just about where I am in my life and I just said, you know, everybody's replaceable," Daley told The Associated Press in an interview about his surprising decision not to seek a seventh term for a job he was first elected to in 1989.
Daley insisted he would have made the same decision even if his wife Maggie hadn't battled breast cancer for years. His wife, who had surgery this year as part of her ongoing illness, attended the news conference this week when Daley announced his decision.
"You just don't end everything. You don't. My wife would say that," the mayor said.
When it comes to who might replace him at the helm of the country's third largest city, Daley wouldn't talk about possible contenders, including White House chief of staff Rahm Emanuel. A former Illinois congressman, Emanuel mused earlier this year that he would someday like to be Chicago mayor, and several potential Democratic contenders criticized him this week after President Barack Obama, also a Chicagoan, said Emanuel would make a "terrific" mayor."
"No, I'm not going to bite. I'm not going to say 'Mayor Daley endorses,'" Daley said.
Daley insisted he's not "blessing" anybody as his choice to take his job, but the next mayor could change the face of City Hall if voters elect their second black mayor or the first Hispanic to hold the job. He said it also could be a woman or gay person.
"I am not going to throw my weight behind anyone. This will be up to the people of this great city," he said.
While political analysts have agreed that Daley likely would have won another four years on the job, he was facing grim times at City Hall with a projected budget deficit of almost $655 million.
A defensive Daley insisted that privatizing the city's parking meters was a good financial decision, despite widespread complaints about higher parking fees and criticism that the city gave up a money-making operation. He said the only problem was the rollout of the operations to a private company.
The mayor said there's nothing major he wants to get done before leaving office in May. He said the city's work will continue and he's planning no dramatic gestures — like the time he dug up a small lakefront airport at night so it could become a nature park.
"I would never make a move that would be a detriment to the next mayor because it would be unfair," he said.