Key highway in northeast open: Chidambaram
By IANS
Wednesday, August 4, 2010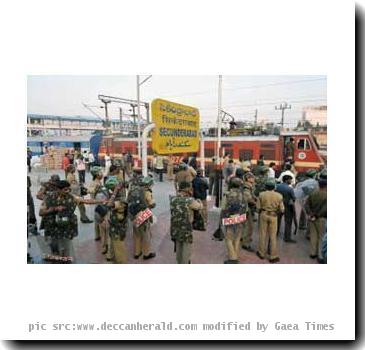 NEW DELHI - Even as the Naga groups threaten another blockade of a key national highway leading to Manipur, Home Minister P. Chidambaram Wednesday informed the Rajya Sabha that vehicular movement on it was proceeding normally.
"As we speak, NH (national highway) 39 is open and trucks are plying," he said during question hour.
The United Naga Council (UNC) has called for a 20 day blockade of the Imphal-Dimapur-Guwahati NH 39 and the Imphal-Jiribam-Silchar NH 53 starting Wednesday morning.
The UNC's demands include a judicial probe into the May 6 firing at Mao Gate on the Manipur-Nagaland border that killed two Naga students, "demilitarization" of Naga-inhabited areas of Manipur and declaration of the tribal council polls as null and void.
The two highways connecting Imphal to the rest of the country are the lifeline of Manipur and pass through Naga territory.
"The chief minister of Manipur held meeting with representatives of all groups, but the UNC did not attend," Chidambaram said. "Private trucks have plied yesterday, the trucks are plying today (Wednesday)."
The home minister also said that "strict instructions" have been given for fuel tankers and Food Corporation of India trucks carrying foodgrain to be allowed on the two routes.
He also said that private trucks would be provided protection.
"Private trucks have aproblem. Convoys for providing security to private trucks will be organised," he said.
Manipur is yet to get over the impact of a 69-day blockade another Naga organization - All Naga Students Association of Manipur - had imposed from April 11 against the holding of elections to "dummy" autonomous tribal councils.